COVID 19 BUSINESS UPDATE - We are still open for business as usual, our team are working remotely and would welcome your call or enquiry, so please get in touch
Outdoor seating for a socially distanced world
Posted on 17/08/2020

The Cloverleaf Seat is a configuration of individual shaped modules that come together to create a clover. The distinct curves of the backrest in the middle of each module winds across the seat, providing back-support while also shielding users from those on the other side.
Designed by Verner Panton, one of Denmark's most influential 20th-century furniture and interior designers, The Cloverleaf Seat hails back to 1970 and still draws attention to this day. The Iconic design has now been adapted for outdoor use and mimics the comfortable style of an indoor chair or sofa whilst utilising the hard-wearing polyethylene of out-siders range.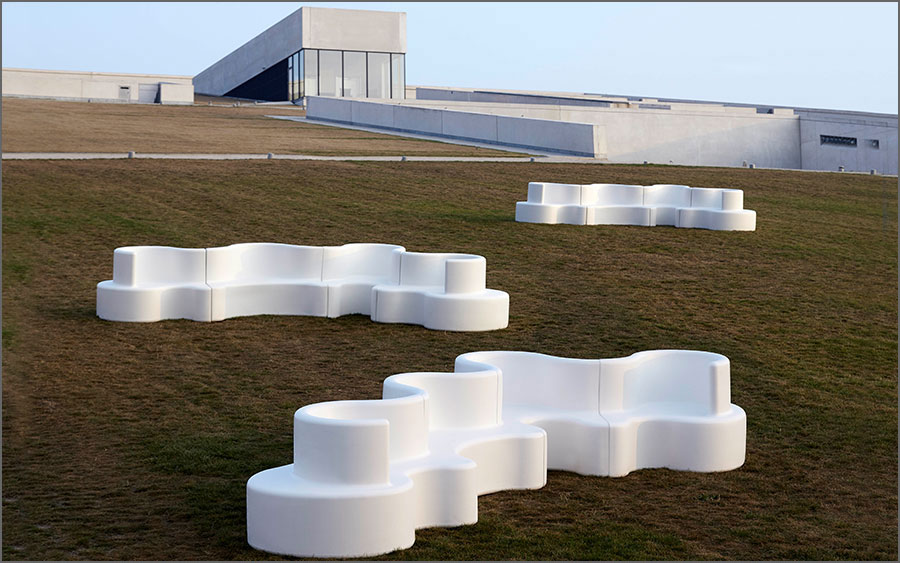 "The main purpose of my work is to provoke people into using their imagination. Most people spend their lives living in dreary, grey-beige conformity, mortally afraid of using colors. By experimenting with lighting, colors, textiles and furniture and utilizing the latest technologies, I try to show new ways, to encourage people to use their phantasy imagination and make their surroundings more exciting". 

Verner Panton, 1926-1998 
Cloverleaf embodies a beautiful sculpture that enhances the landscape it's placed in. Suitable for a range of spaces including corporate buildings, public squares, apartment terraces, and even welcoming lobbies. The design of Cloverleaf makes it multidirectional with no determined front or back, this optimises on space by providing seating on all sides. There are four different module shapes available: left or right end modules and angular or straight middle modules, which combine to offer numerous different bench designs.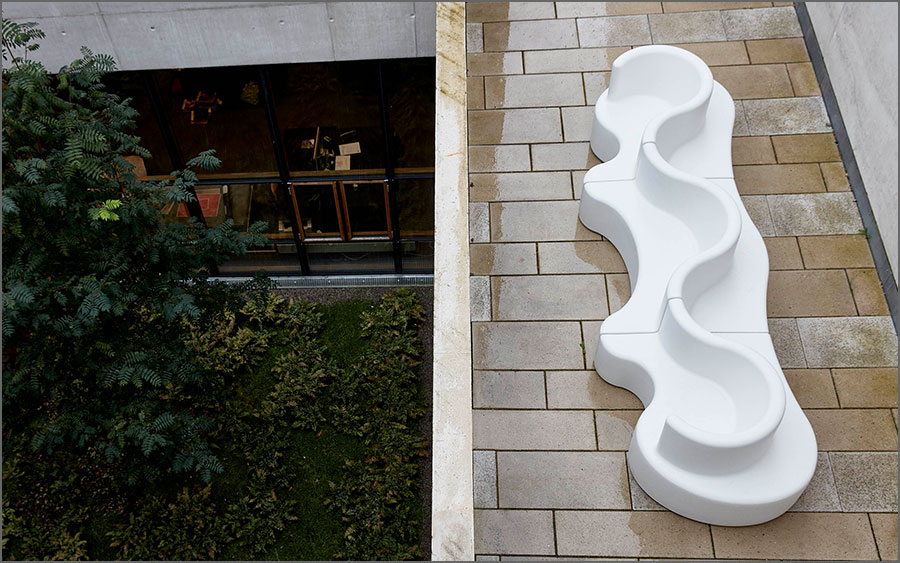 This highly characteristic piece is now launching for outdoor use in cooperation with Panton's widow Marianne. Cloverleaf consists of modules with an infinite number of possibilities for creating long, winding or (as indicated by the name) clover-shaped formations. The high level of comfort combines with durable polyethylene to give Panton's iconic design a new lease of life outdoors.
To find out more about Cloverleaf contact our sales team today on 0800 542 8118 , email enquiries@artformurban.co.uk or click here to view the product page
Artform Urban Furniture is part of the Bailey Street Furniture Group a privately owned collection of individual companies serving the construction sector, providing a wide range of street furniture, playground elements and associated services to the public realm, commercial and educational schemes throughout the UK. Find out more here www.bsfg.co.uk 
---
Artform Urban Furniture | Adlington Business Park | London Road | Adlington | Cheshire | SK10 4NL
Tel: 0800 542 8118 | Int: +44 (0)1625 877554 | enquiries@artformurban.co.uk