Bespoke Solutions
Artform Urban Furniture not only has access to world leading brands in street furniture design but we also offer a full in house design service through our Artform Bespoke Solutions team. With full SolidWorks and AutoCAD design programmes, two UK based fabrication plants and a full assembly unit at our UK head office in Cheshire, plus a knowledgeable and experienced team, we pride ourselves on our ability to create any bespoke street furniture and public realm elements, to your exacting requirements and specification.
It may be a simple adaption to an existing product range or a completely one off scheme from a simple concept idea. Using our vast industry experience and years of working with architects and designers throughout the UK, we engage at all levels and provide a fully consultative and collaborative approach to the outdoor environment, with complete consideration to aesthetics, performance, and importantly budget.
We provide a wide range of material options including steel, stainless steel, aluminium, timber, granite and UHPC (Ultra High Performance Concrete), offered in a variety of finishes.

Design
From our initial consultation meetings and discussions, we take your conceptual ideas and turn them into visual renders, giving an indication of aesthetics, geometry, material finishes and sample specification, plus of course a budgeted cost. Our engineers and designers have a wealth of experience in street furniture manufacture, be it a simple litter bin, through to more complex bench seating or shelters.
We are proud of our ability in providing solution based products, so please call us on 0800 542 8118 to discuss your requirements.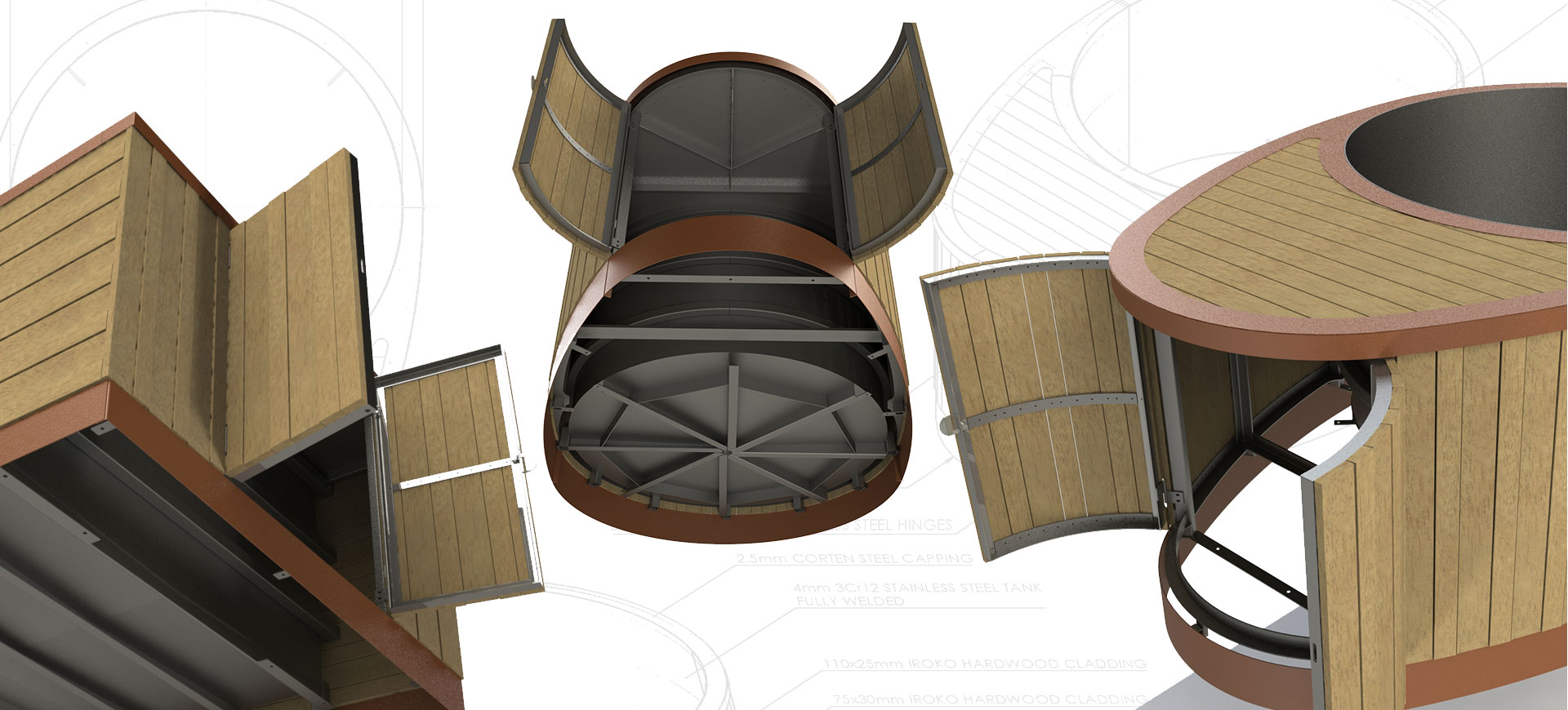 Build
With two modern steel fabrication plants and a flexible and skilled workforce, we can turn your approved street furniture designs into reality. Our extensive supply chain provides a full array of finishing services, from galvanising, powder coating and anodising and we can offer a wide and diverse choice of hardwood timbers.
All products are assembled, finished and inspected at our Cheshire based assembly plant, prior to despatch and delivery to site. If required we can provide a fully experienced and professional installation service.