Specifi Landscape 2017 and why you should attend
Posted on 27/02/2017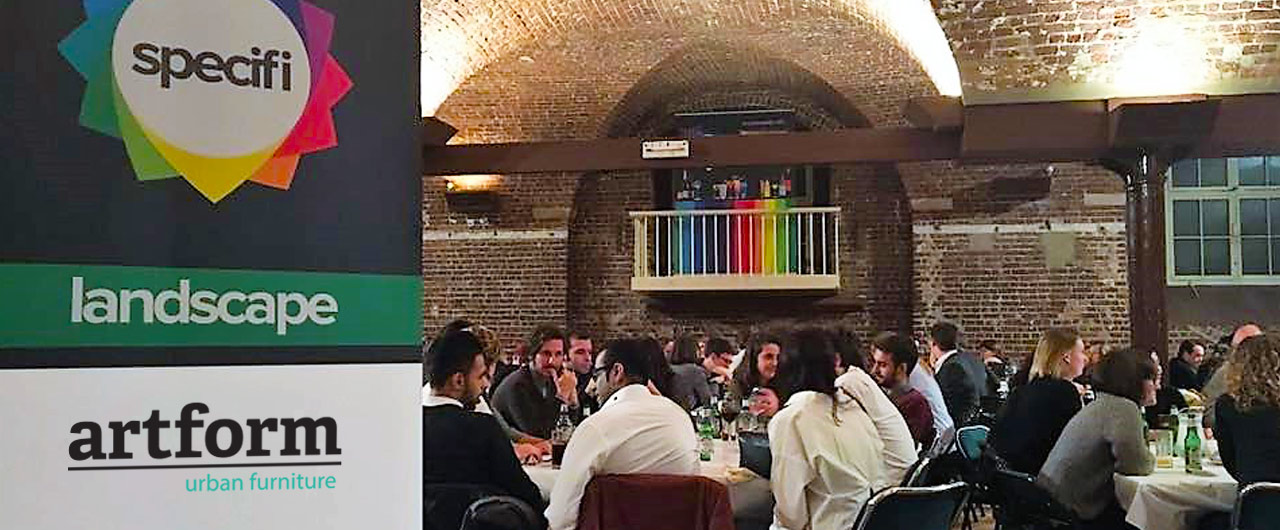 Specifi is a series of UK events for architects and specifiers from across the country to attend for free and by invitation. In 2017 the Specifi programme will be attended by over 2500 professional specifiers from architecture, landscape and urban design across 12 major cities in the UK.
The format of each event includes a guest speaker, followed by informal networking and a meet the expert zone with free drinks, then finally a sit down evening meal. This relaxed conversational environment, delivered over a few hours, offers a natural level of face to face engagement, enabling like minded built environment professionals to nurture existing relationships as well as starting new ones.
David Pringle, MD of Artform Urban Furniture, recently answered some questions on why his team will be attending every event in the 2017 Specifi Landscape calendar.
Why do Artform attend Specify Landscape? For us, Specifi is the ideal way to meet our target customers, face to face, in a relaxed environment and at a well organised event. The events are always well attended by exactly the right mix of people who specify our type of architectural street furniture. So we are there first and foremost to build relationships and increase the profile of Artform Urban Furniture. However opportunities to quote for projects do also naturally occur as part of discussions with visitors, which is great.
How does Specifi differ from other events? I would say the quality of the attendees and the format. It is a small intimate event, tailored specifically to Landscape Architects and attendance is by invitation only.
What attracts people to Artform Urban Furniture stand? Although most visitors will be aware of Artform as a company, in lots of cases many of the products will not have been seen before by visitors to our stand. So the main feedback we get is that people like the freshness of the brand and in particular our unique product offer for the UK market.
What do visitors to the event tend to discuss and which products are they drawn to? Conversations can range from very detailed questions about a specific seating design to a landscape architect wanting to discuss ideas for an entire public realm scheme. Our Power Bollard charging points are always a good talking point, as connectivity and smart cities is very on topic at the moment. Also, our new ultra high performance concrete range certainly captures a lot of people's interest and imagination because it is so unlike anything else in the market.
Artform will be attending Specifi Landscape Edinburgh on 29th March 2017 If you are a landscape architect or specifier in that area you can book for the event here
To view the full list of Specifi Landscape events around the UK during 2017 click here
---
Tel:
0800 542 8118
| Int:
+44 (0)1625 877554
|
enquiries@artformurban.co.uk