The True Cost of Buying Cheap
Posted on 28/03/2017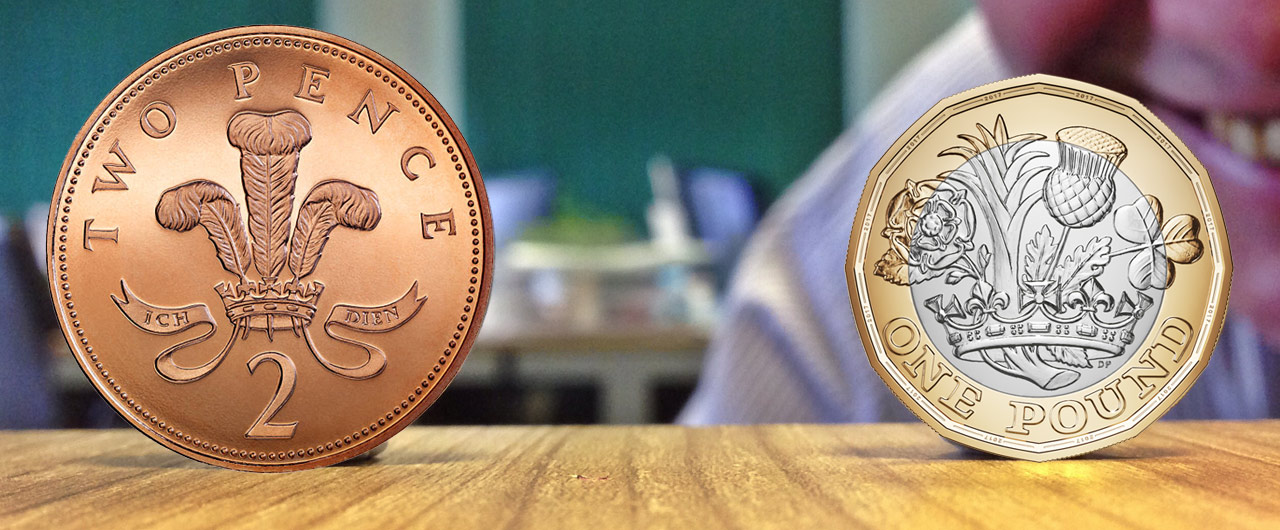 A discussion on the perceived value & full life cycle cost of street furniture
First of all I'd just like to say that I'm not a doctor of anything and don't have an "ology" to my name. In fact the only Bsc I have is a Bronze Swimming Certificate!
What I do have, however, is over 20 years' experience in the street furniture business. So I hope you enjoy reading what my personal opinion on a subject that is close to my heart.
I have recently retired after working for most of my adult life within the street furniture and construction industry. I remember vividly on one particular occasion, highlighting a new design of seating to a client and the first words out of his mouth were...
"I really like the design Louis, but it looks expensive to me."
And although he was very happy when we discussed the actual cost, his words kept coming back to me and really got me thinking.
So here's my question...
"Instead of making purchasing decisions based upon highly subjective perceived value, how can we objectively establish the true life-cycle cost of a product when buying or specifying street furniture?"
There are mainly three main factors we can focus on...
Original cost & material specification of the product

Cost of installation

Ongoing maintenance costs and expected lifespan
Over the years I've seen many items of street furniture sold, whereby the only consideration has been the price of the product.
Sometimes that's due to different budgets being available for installation and maintenance, so the true cost is never calculated.
It's sad to say that when discussing seats and benches over the years I've had comments such as, "it's just for sitting on" and "they all do the same job", used as justification for buying the cheapest seat for a scheme. Whilst yes they are all for sitting on, those comments oversimplify the decision making process and can adversely affect the life cycle cost of the product.
Ok so let's discuss the first point...
Original cost & material specification of the product
The decision of which item of street furniture is to be chosen for a particular scheme most often begins with choosing the material from which it is made, typically wood, metal, stone and combinations of all three. To illustrate the importance of choosing not just the right material but also the right "grade" of material at the outset, let's take the example of "stainless steel".
Stainless steel is widely acknowledged as being aesthetically pleasing, fully recyclable and viewed as a low maintenance material.
So is one stainless steel bench as good as another? The answer is a resounding "no!"
If the installation setting is a coastal location, (which means there will be high sodium chloride levels in the air) then grade 316 stainless steel needs to be used. Yes it's initially more expensive than grade 304 but it will resist contamination, resulting in a longer life span.
Also we must consider the finish of the stainless steel. When the finish is specified in the more "cost effective" brushed satin or dull polished then although this results in a lower cost for the item itself, it usually also means higher ongoing maintenance costs.
Why? Airborne pollutants can adhere to the stainless steel better when there is something that it can cling to, resulting in what many people refer to as "tea staining".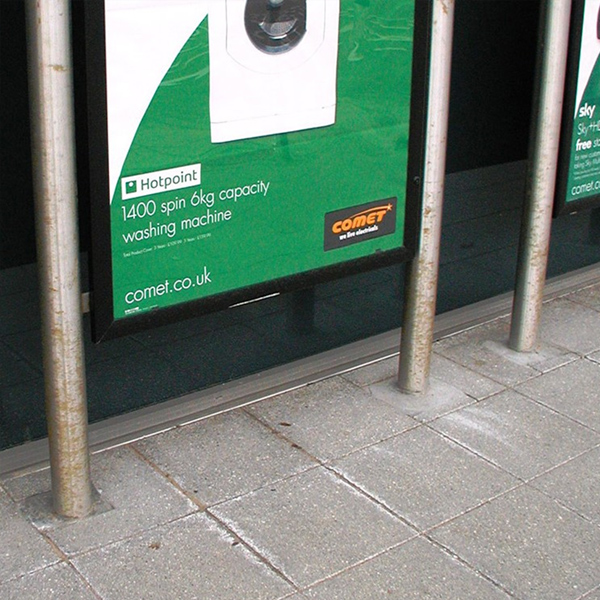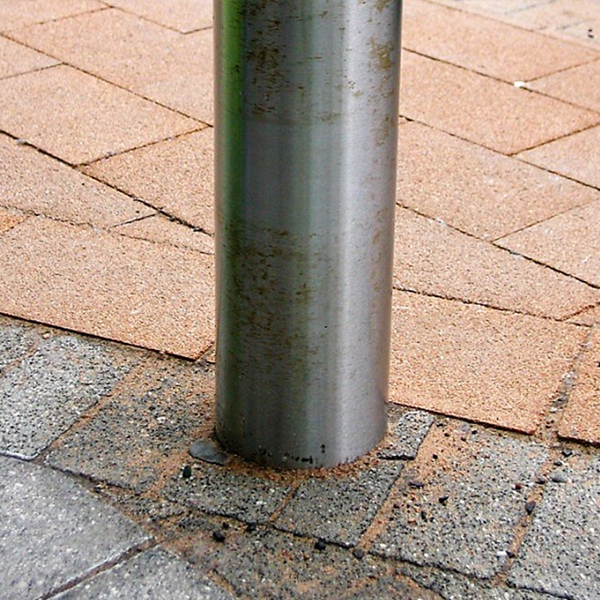 This can be cleaned with a specialist cleaning agent but again this comes at a cost that isn't usually considered at the point of sale. So it's always best to choose a bright polish finish which adds lustre whilst also minimises maintenance costs, as there is nowhere for these pesky airborne pollutants to stick to!
Let's be honest, I'm sure we've all seen schemes where the street furniture looks like it needs maintenance despite being installed for less than a year. This is usually the result of budgets being slashed as the project nears its completion and funds are drying up, thereby specifications are being downgraded.
In my younger days I was involved in the jewellery trade and on many occasions customers would come into my premises, really excited over the bargain gold jewellery they'd bought whilst on holiday asking me to test the quality of the "gold" and value it for them. I'd explain that the acid test would ruin the item if it was a fake but they always asked me to go ahead. Nearly 100% of the time their faces would show shock when the acid was applied (to the item not their face) and it started bubbling away eating into the cheap base metal.
It may have looked like the real thing, been able to be worn by the owner but did they get value for money?
It reminds me of a quote by John Ruskin...
"It's unwise to pay too much, but it's worse to pay too little"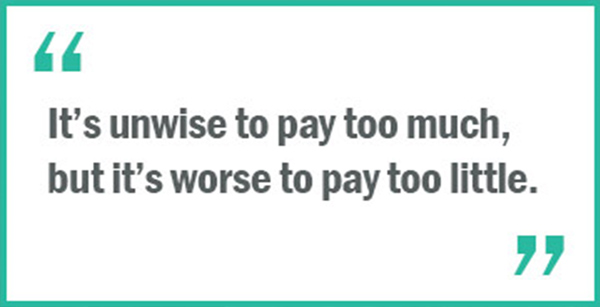 When you pay too much, you lose a little money - that's all. When you pay too little, you sometimes lose everything, because the thing you bought was incapable of doing the thing it was bought to do. The common law of business balance, prohibits paying a little and getting a lot - it can't be done. If you deal with the lowest bidder, it is well to add something for the risk you run, and if you do that you will have enough to pay for something better."
 
So we come back to the point now of value for money.
 
Intelligent design combined with quality craftsmanship results in products that will last many, many times longer.
Have a look at the contrasting images below as a case in point. This Artform Urban Furniture Libra Seat below was specified for the first phase of a scheme.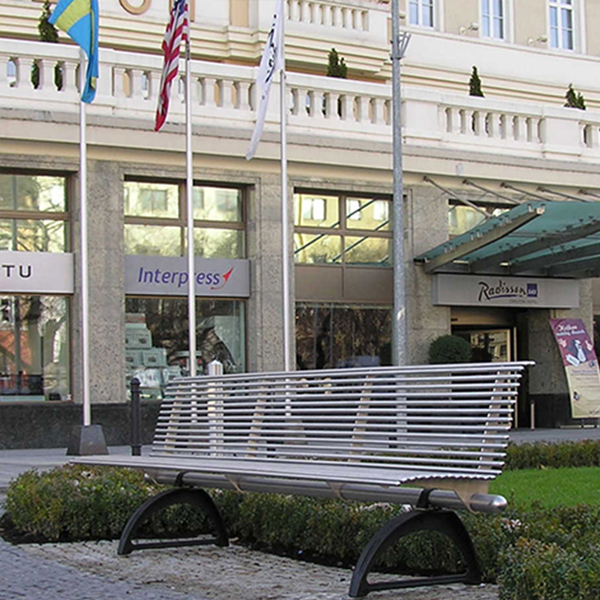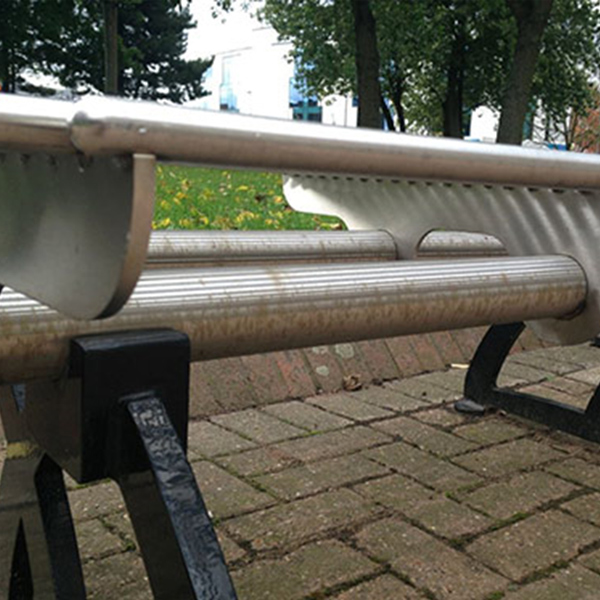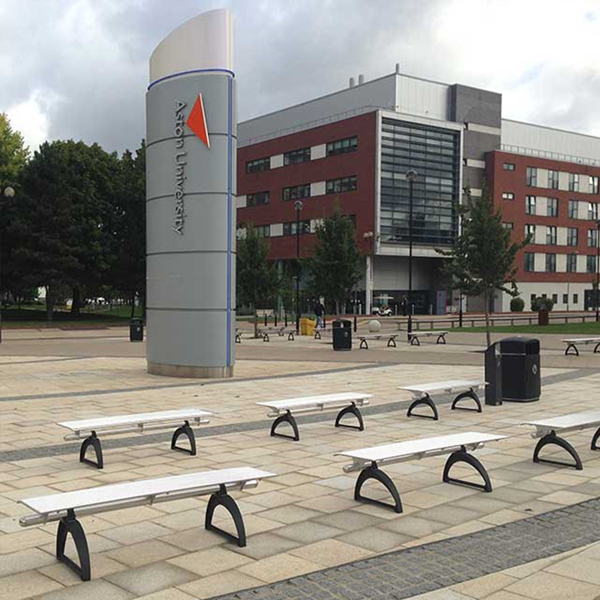 However on the second phase, a cheaper "lookalike" seat was chosen from a different supplier. But look closely at the cheaper lookalike benches installed on the second phase and you will see how the surface has deteriorated in a short space of time.
Another John Ruskin quote seems apt here I think...
"There is hardly anything in the world that some man cannot make a little worse and sell a little cheaper, and the people who consider price only are this man's lawful prey"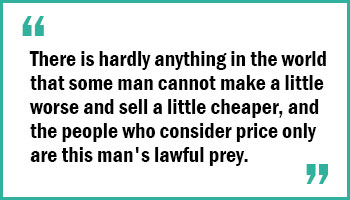 I'm pleased to say that our Libra Seat was once again ordered for the final phase!
The (often hidden) cost of Installation
Understanding the different terminology for street furniture fitting options is important in ensuring that the right fixing is chosen to minimise installation costs on a project. Incorrect installation of products when manufacturer's guidelines are not strictly adhered to can also damage the product during its everyday use and potentially invalidate product warranties.
I automatically assume everyone knows the difference between root fixed and sub-surface, or base plated and surface mounted.
But for the uninitiated, at Artform Urban Furniture we use the term "root fixed" typically in the case of bollards and cycle stands, where a hole is simply dug in the ground and the bollard placed into the hole at the correct depth, supported, then concrete is carefully poured in and any decorative finishes are applied if needed.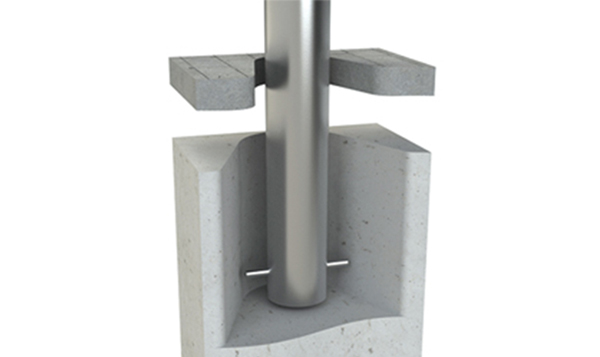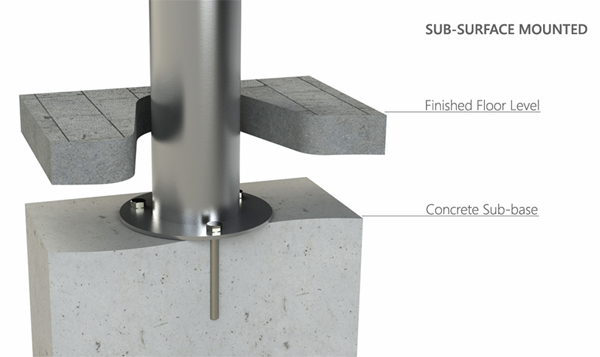 A bollard or seat that requires "subsurface fixing" means that it has a base plate pre drilled which will require bolting to a concrete plinth, which sits below the surface of the finished floor level.
Surface mounted as in the case of the below cycle stand, for example, that there is a base plate which needs to be bolted through the finished floor to a concrete plinth.
If a product is described as base plated you will need to check whether it needs to be mounted on the surface or below surface (usually where fittings need to be concealed for aesthetic purposes).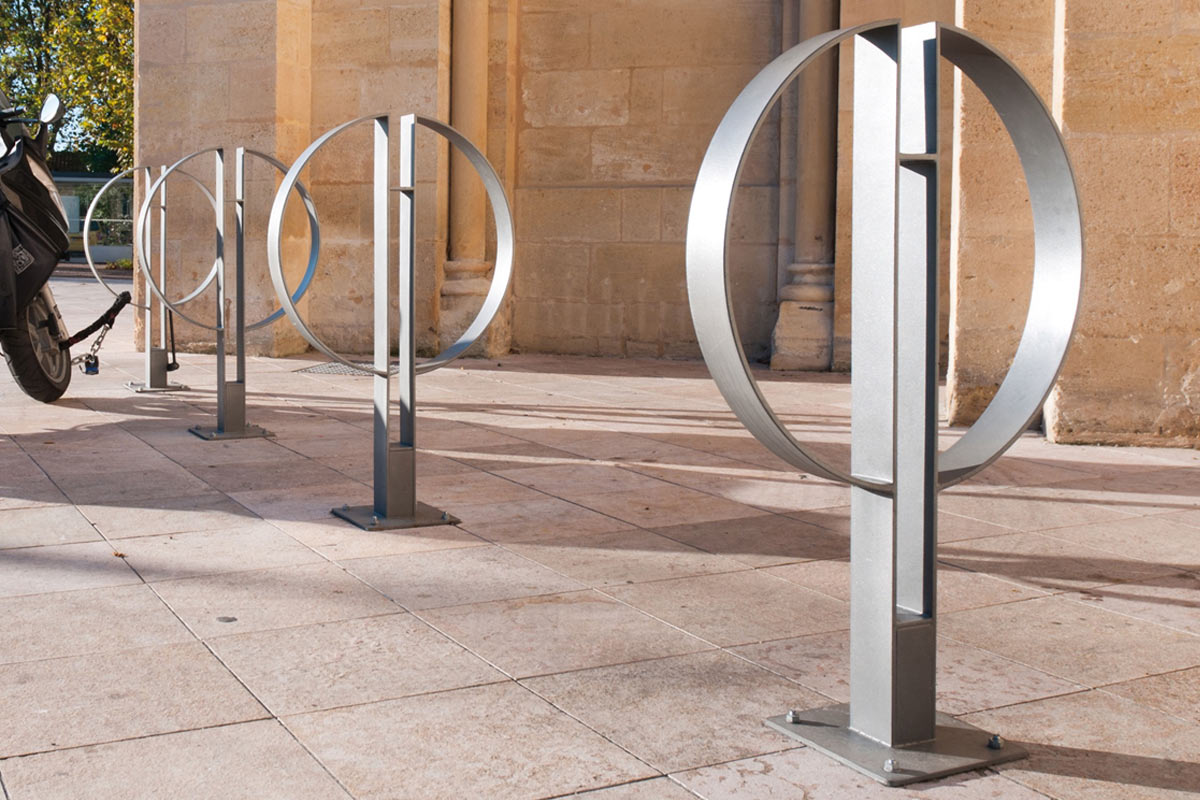 Ongoing maintenance costs and expected lifespan
Taking care during installation ensures maintenance is kept to a minimum later on.
A good example is where bollards are being installed in a place where block paving will be the final surface finish. I have been to sites where all the protective packaging has been removed before the block paving have been installed. The ground workers have been cutting blocks and the particles of brick and steel from the saw has been hitting the bollards, contaminating the stainless steel.
Another issue arises when packaging is prematurely removed, as there is a good chance the concrete may be splashed onto the bollard during installation, again causing contamination.
Before handover, another "favourite" of mine is where a site operative has been given the task of making sure that all bollards etc. are clean and an oily cloth has been deployed to wipe the surface of the stainless steel. Guess what happens!
I feel like I'm the harbinger of doom, being negative about the pitfalls of poor choice of products and poor maintenance but I genuinely dislike seeing the results of neglected street furniture. It can be avoided.
How does it make us feel when we're in an outside area, displaying these sorts of site furniture issues?
Do we feel safe & secure? Happy? Wanting to interact with others? Does it encourage us to make full use of the public space available?
No, not really. In fact we're probably feeling uncomfortable, not wanting to stay for long (or ever come back), imagining goblins and gremlins are waiting to pounce on us!
And the reverse is certainly also true.
When we are in a public space that is well designed and well maintained we have an automatic personal feeling of wellbeing. We want to stop and interact with the landscape.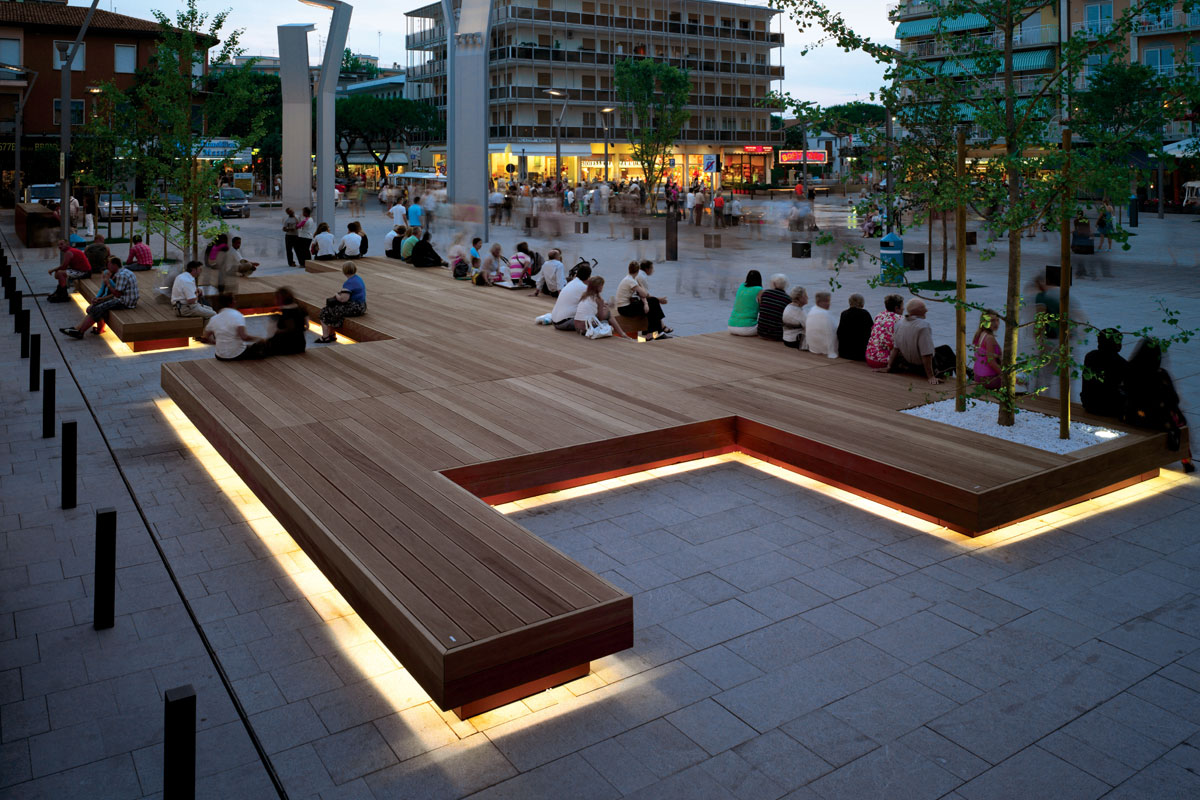 So perhaps we've paid a little bit more but by doing so we've not only ensured that the products stand the test of time...we've made a positive impact on the lives of people we probably will never meet.
This is the point well know British architect Richard Rogers made when he said...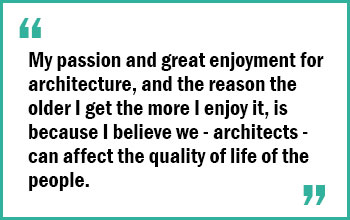 Now that's what I call true value for money!
The social impact, this potential to transform environments and communities, this is the reason why Artform Urban Furniture only choose to partner with global industry leaders, who share our vision of transforming the public realm into an inspiring place to live, work and play. These innovative companies are continually pushing the boundaries of what's possible, ensuring usability, durability and quality are at the heart of any design brief.
We are therefore extremely proud to be the sole UK partners for Metalco and Landscape Forms, both of whom have been at the cutting edge of global street furniture & urban design for decades.
So what is the optimum balance between cost and quality?
When we look at the long lifecycle of the products we supply, together with the lower maintenance costs, we begin to ask ourselves which product costs more in the long run.
If you're as old as me, you might remember having to "save things for best" (usually an item of clothing that your mum or dad bought you).
They spent more on that special item than perhaps was usual but how did it make you feel?

Wasn't it really looked after and you got told off if you got it damaged

You got pleasure and enjoyment from showing it off to your mates

You got envious looks and they wished they owned something similar

And it really did last a long time and still look like new!
In my own daft way, I have always wanted to help my clients specify street furniture that is looked upon and treated in the same way. I want people to be proud of what we've "given" them. I want it to be looked after.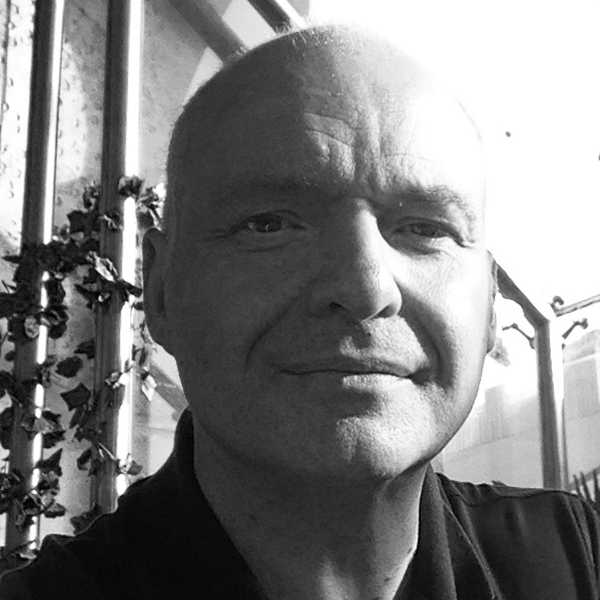 Louis Lynch
Retired Street Furniture Expert (and one of the founding team members at Artform Urban Furniture)
---
Tel:
0800 542 8118
| Int:
+44 (0)1625 877554
|
enquiries@artformurban.co.uk