Introducing new designs for the Carousel Picnic Table
Posted on 14/06/2018

The Carousel picnic table has been reimagined by the designer Arno Yurk. A true Landscape Forms original; it defines personal space in public settings and blends informality with convention.
The flexible Carousel range is able to adapt its style to suit the setting, with a round table that is conducive to conversation and attached seating that is comfortable to sit in, get in and out of, is easy to access and cannot be removed. It is also a smart solution for outdoor spaces and large atria, on account of its strength and durability.
The seating can be configured to accommodate wheelchairs and the table can hold an umbrella or parasol with no added structural elements required. It is finished with Landscape Forms unique Panguard ll polyester powder coating, ensuring it is completely weather resistant, making it ideal for leisure, hospitality & retail locations that require outdoor seating areas.
The original Carousel design consisted of a dining height table with choices of a number of individual seats. The table-top and seat has a variety of options, with material and shape. The new designs provide more options with the table and seat height and the style of seating.
There are 3 new designs that the Carousel is now available in: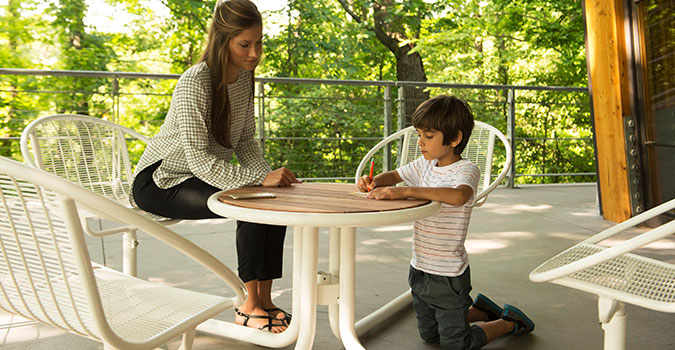 The Casual Carousel has a lower level table that encourages lounging and relaxation. It is the perfect height for children and pushchairs. It accommodates users that wish to recline and put their feet up by being a height equivalent to a household coffee table.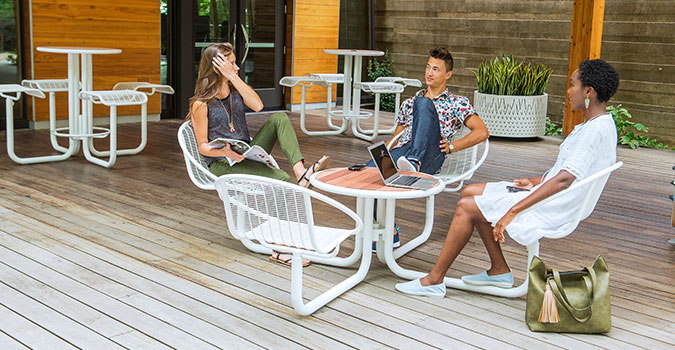 The Carousel Hoop is a form that can be applied to all table heights and creates an intimate atmosphere for the users. The hoop arm rests envelope the user and provide a sense of security. The contemporary style of the Hoop is a fresh take on seating.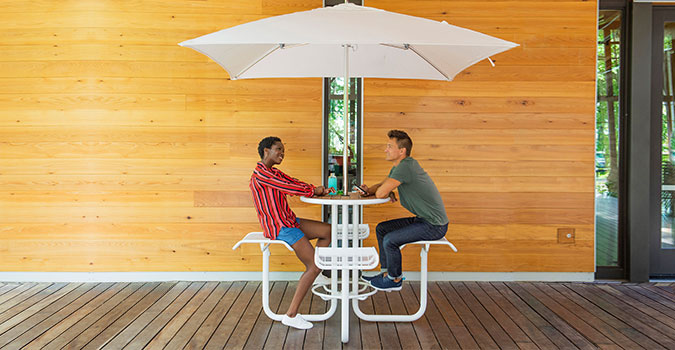 The Standing Carousel is a standing height table with stool style seating. This design is conductive to a high traffic area that has a lot of activity and use throughout the day. This design of picnic table has a footrest and curved edges on the seats for maximised comfort. The standing height table has a temporary feel to it that will inspire its use.
Find out more about the Carousel Picnic Table here or contact the Artform Team
---
Tel:
0800 542 8118
| Int:
+44 (0)1625 877554
|
enquiries@artformurban.co.uk