UK Landscape Architect professionals share Italian CPD trip with Artform Urban
Posted on 11/06/2018

Artform Urban Furniture were recently accompanied by representatives from some of the most influential Landscape Architectural practices in the UK, to visit our Italian Partners, Metalco in Castelfranco, Northern Italy.
As part of a CPD based visit, the Artform team were delighted to be joined by friends from BDP, McGregor Smith Landscape Architecture, Gillespie's, Ares Landscape Architecture, Martha Schwartz Partners & Mark Hanton Studios.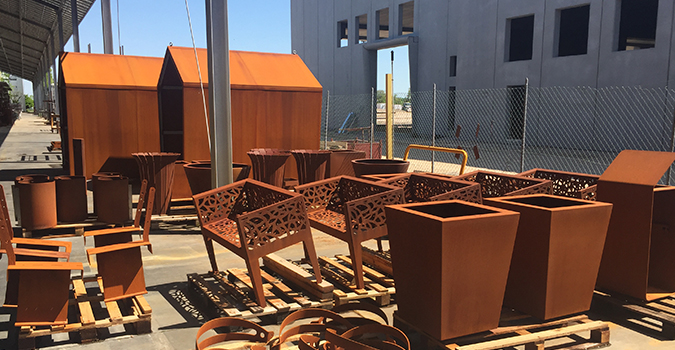 Set in the heart of the Treviso region of Italy and an hour north of the great city of Venice, Metalco's headquarters and main production facility, boasts more than 250,000 sq ft of manufacturing space. This vast all-purpose location houses state of the art metal & timber processing equipment, including robotic welding, laser cutting, CNC machining as well as a powder coating plant. This is also the place where Metalco carry out and perfect their unique Corten process, which is synonymous with their distinctive style.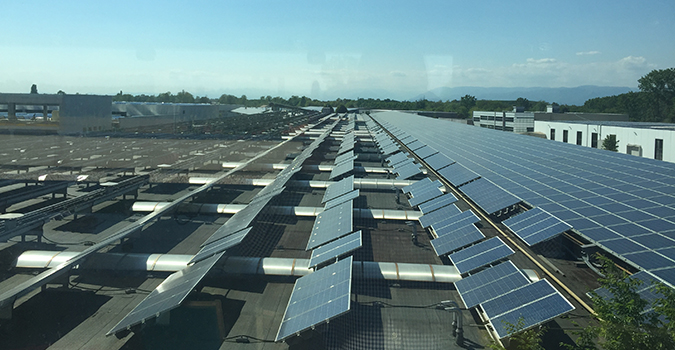 With regards to sustainability and the operations eco-credentials, Metalcos factory also benefits from significant investment in solar photovoltaic technology, covering the entire roof space (approximately two football pitches in size!). This enables the facility to generate a huge 1.8mw of power, more than adequately satisfying its entire power requirements, from purely renewable energy sources.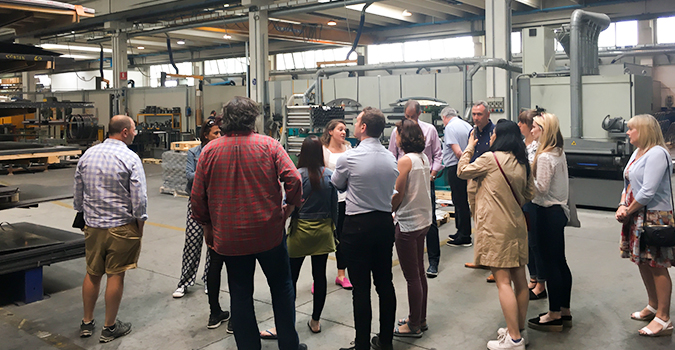 The main purpose of the visit was to introduce the innovative design capabilities, the manufacturing flexibility and the vast range of products and finishes offered from the Metalco Group, in a relaxed and educational way.

However the trip would not have been complete without affording the group a whistle stop tour of Venice, en route to the factory (and of course the famous Italian hospitality and Prosecco!).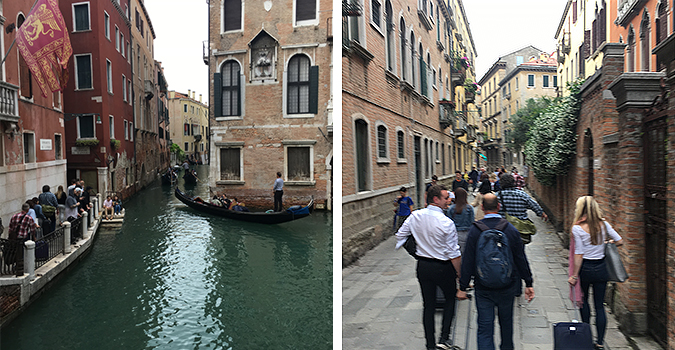 Finally, leaving to one side the insights and knowledge gained from the factory tour and the wonderful ambience enjoyed in the beautiful surroundings of Venice, perhaps one of the most memorable and perhaps unplanned aspects of the trip was the wonderful sense of collaboration and sharing of ideas between the different landscape architect practices. There was a real spirit of openness and sharing best practice, that helped to further enrich the overall experience.

So a very special and personal thanks to all of those who took part, not least of all, our outstanding hosts & partners Metalco.
Here's to the next trip…Saluti!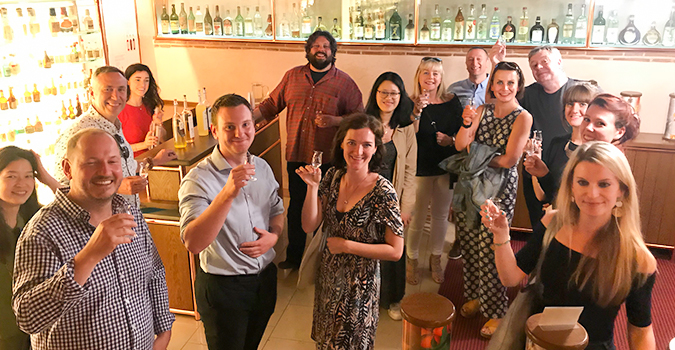 David Pringle
Managing Director
Artform Urban Furniture
---
Tel:
0800 542 8118
| Int:
+44 (0)1625 877554
|
enquiries@artformurban.co.uk