iQ Wilmslow Park Student Accommodation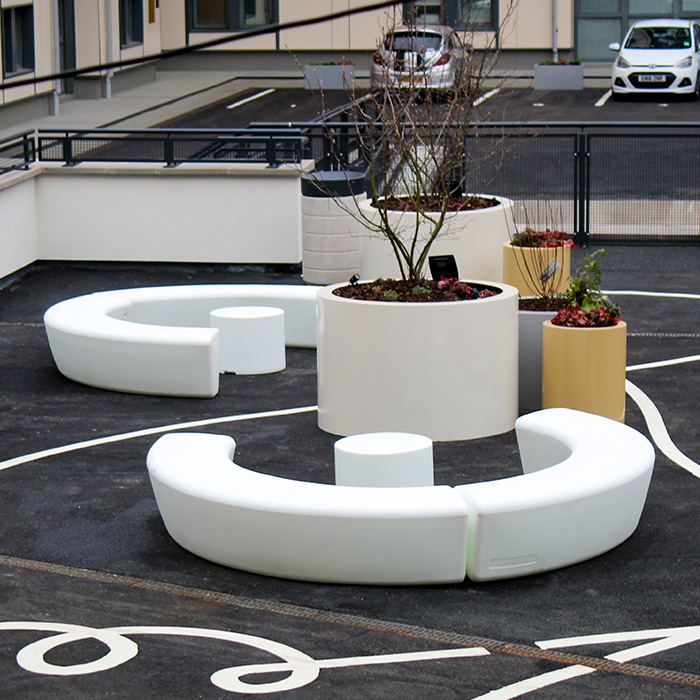 Featured Products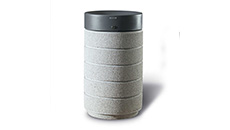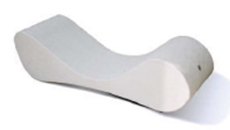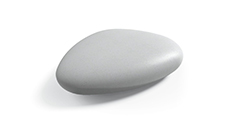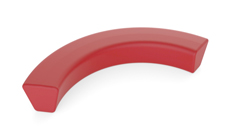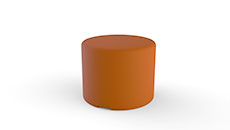 iQ Wilmslow Park Student Accommodation Project Details
Project Name: iQ Wilmslow Park Student Accommodation
Location: Manchester
Client: City Build
Landscape Architect: DEP Landscape Architecture
Products Used: Rubino Litter Bin, Stone Benches, Rivola Seat, Loop Arc Bench, Hop Op 500, Holgate Picnic Set.
Artform Urban supplies external furniture at iQ Wilmslow Park - Student Accommodation in Manchester.
As part of the major refurbishment project, Artform Urban was approached by City Design to transform an underutilised internal courtyard into a vibrant communal space that encourages social interaction and relaxation.
To achieve this, the design needed to incorporate a variety of outdoor furniture elements that complemented the modern aesthetics of the refurbished building while withstanding the rigours of an outdoor environment. The design and layout were also guided by the unique and playful ground markings that help to break up the ample space visually.
Artform Urban worked closely with the client to provide a comprehensive range of outdoor furniture that met the project's specific needs. The supplied products included:
Stone Benches: These uniquely designed pebble-shaped benches are manufactured from High-Performance Concrete and add an artistic touch to the courtyard. The stones can be supplied in 3 sizes and also feature a specialist Comfort option that has a heated element for additional user comfort on colder days.
Rivola Seat: A really well-priced unit, the robust granite Rivola Seats feature a wavy design that echoes the ground markings. These can be positioned in 3 different ways for added flexibility.
As well as being highly durable and low maintenance the Stone and Rivola are ideal in student environments for encouraging informal group gatherings or solitary lounging and relaxation thanks to their intriguing organic shapes.
Loop Arc and Hop Op 500: this range of contemporary, rotationally moulded plastic seating and stools features an ergonomic design and is available in a range of vibrant colours. The client opted for a white bench to complement the newly resurfaced area and ground markings - creating a visually appealing and comfortable seating solution for students, perfect for casual meetings or studying outdoors. It is also possible to install these free standing and self-weight internally with water or sand.
Holgate Picnic Sets: To foster a sense of togetherness and encourage outdoor dining, Artform Urban provided picnic sets. These sturdy and durable sets offered a practical dining solution for students to enjoy meals together in the courtyard.
Rubino Litter Bin: To maintain cleanliness and hygiene in the courtyard, Artform Urban supplied the Rubino Litter Bin. This heavy-duty yet stylish granite waste disposal unit seamlessly blends with the modern design of the space.
By providing various furniture options that combine aesthetics, durability, and comfort, the newly refurbished courtyard will play a crucial role in enhancing the living experience for the students at iQ Wilmslow Park in Manchester.
Have something similar in mind for your next project?