VEGA LANDSCAPE
from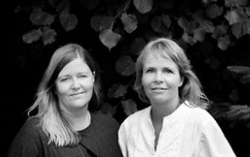 VEGA Landscape works on all scales, from the strategic planning level to detailed designing.
VEGA Landscape covers projects in all of Denmark, with offices in Aarhus, run by Anne Dorthe Vestergaard, and in Copenhagen, run by Anne Galmar.
VEGA works on creating meaningful, hard wearing spaces for a great everyday life. A fine, well planned space is so much more than nice surroundings - it needs to involve and activate in order to create an inviting, social vibe.
---
Artform Urban Furniture | Adlington Business Park | London Road | Adlington | Cheshire | SK10 4NL
Tel: 0800 542 8118 | Int: +44 (0)1625 877554 | enquiries@artformurban.co.uk