ALESSANDRO LENARDA
from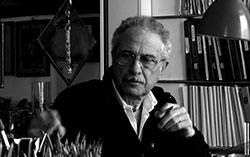 Alessandro Lenarda (Venice, 1939). Free-rider and adopted cowboy, loves children, horses and good wine.
Be wary of the abstainers, the arrogant and all those who cast the first stone believed to be without sin.
He is an architect, he has exhibited at the Venice Biennale five times, he has been nominated for the "Compasso d'Oro" three times, he is exhibited in seven museums, his works have been the subjects of theses and included in the "Patrimonio Culturale della Nazione".
---
Artform Urban Furniture | Adlington Business Park | London Road | Adlington | Cheshire | SK10 4NL
Tel: 0800 542 8118 | Int: +44 (0)1625 877554 | enquiries@artformurban.co.uk