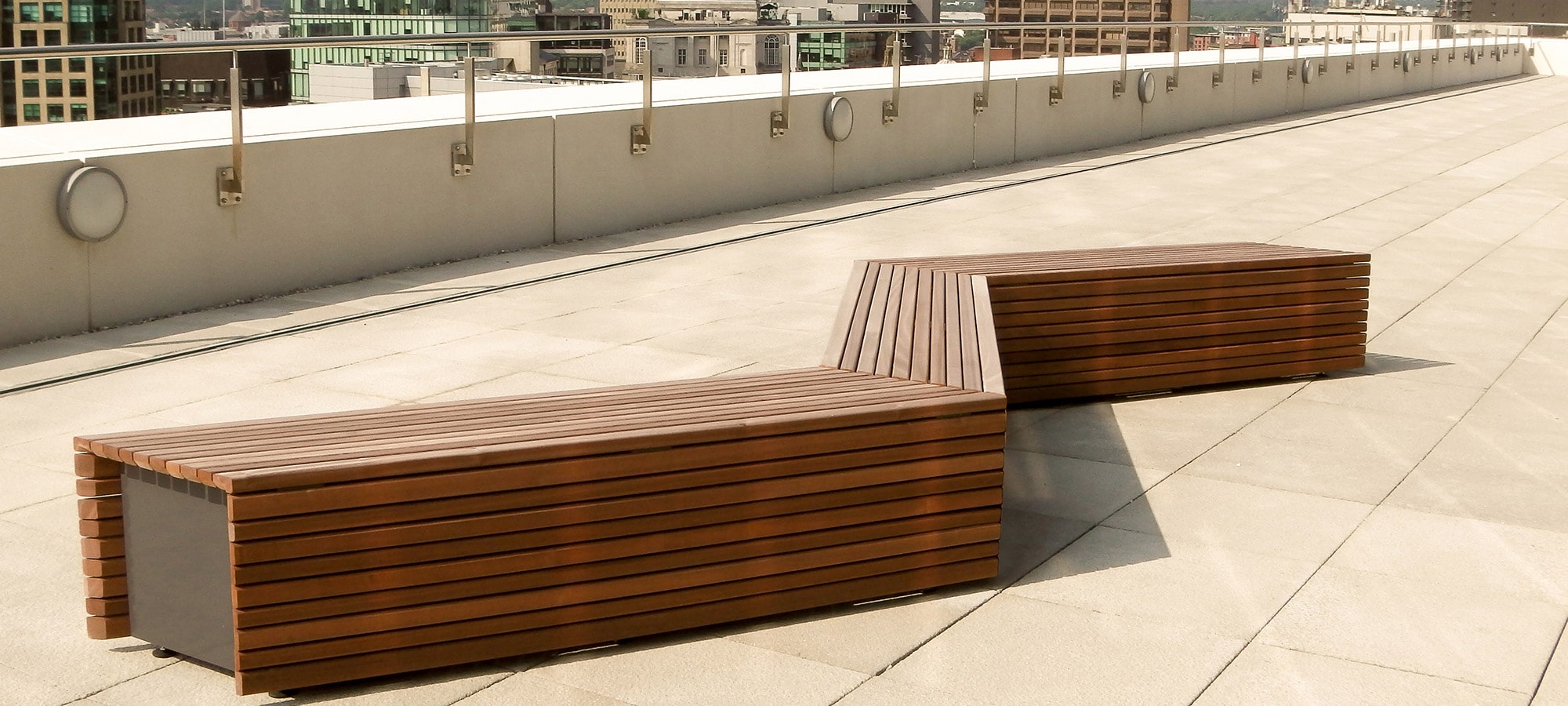 EY Manchester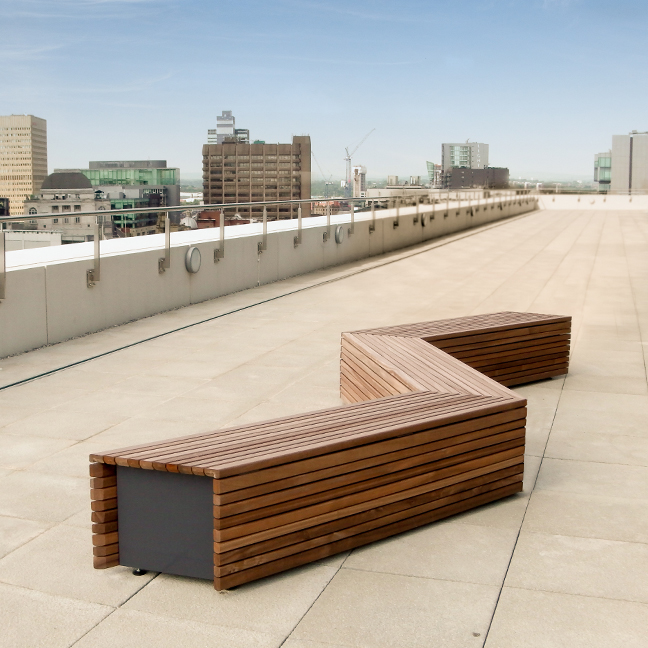 Featured Products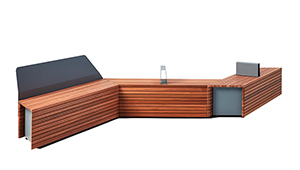 EY Manchester Project Details
Project Name: EY Manchester Terrace Furniture
Client: Showcase Interiors
Products Used: Parallel 42 Bench
Value: £7,500
Completion Date: May 2017
Ernst & Young LLP is an accountancy practice, based in Central Manchester and has been upgrading their offices with the help of Showcase Interiors. The building has a large roof terrace area that overlooks the Manchester skyline. EY wanted to increase the usability of the terrace by adding outdoor furniture to encourage employees to get some fresh air during their working day and take more breaks outdoors. Use of this outdoor space was also intended to improve social interactions between employees and overall wellbeing in the workplace.
The Parallel 42 Benches were chosen by Showcase Interiors due to their flexibility and contemporary look, which would complement the terrace space and provide ample seating. The Parallel 42 bench is a stylish modular timber bench that can be arranged to suit any social space. The Benches were installed free standing for ease of positioning and can be rearranged as required.
Showcase Interiors required the products on site within a tight timeframe. Artform Urban Furniture were responsive to the projects demands and ensured the client was well informed on the progress of the order. As a result the entire project ran smoothly from the manufacture of the benches to shipping to the roof location.
Artform's production team built and installed the Parallel 42 benches to meet the specification of the client's needs.
Outcome:
Ernst & Young now have a usable terrace area that is enjoyed by many of the company's employees during breaks. The seating has been such a success that the client has asked Artform for further input on future projects including the supply and installation of some Harris Benches.