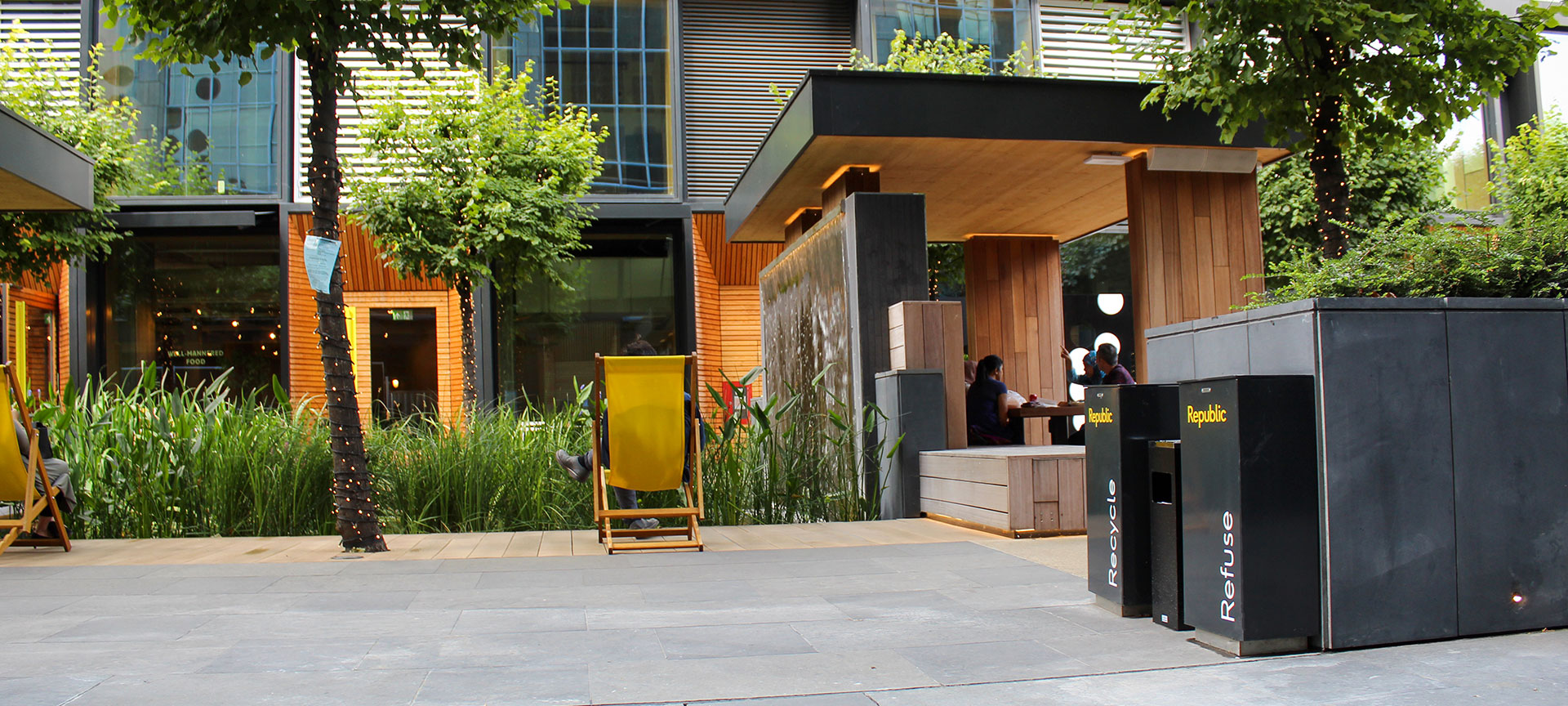 Republic London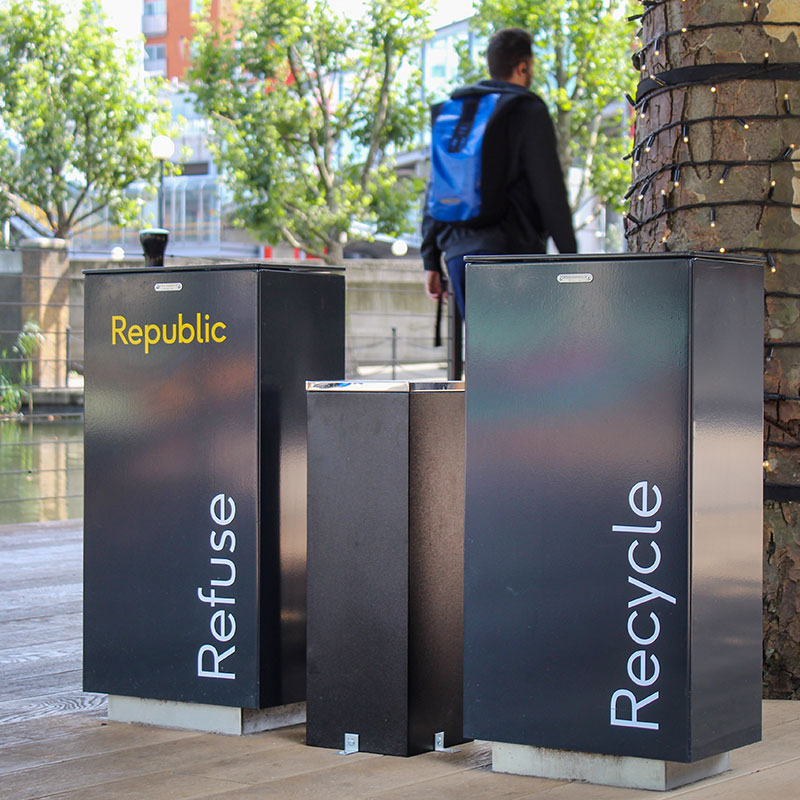 Featured Products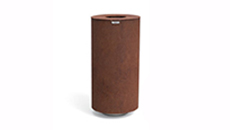 Republic London Project Details
Project Name: East India Dock
Client: Republic London
Landscape Architect: Workman LLP
Value: £10,000
Completion Date: July 2018
Products Used: Spencer R Litter Bin
East India Dock is a newly refurbished site in the East of London comprising of 6,000m2 of office workspace as well as a new area of public realm. The previously underutilised space has been fabulously transformed, including the creation of a pedestrian only external landscaped area.
Artform Urban were commissioned to provide litter bins for the public realm and surrounding areas. The proposed products offered compatible styles that would compliment the original design, whilst offering a robust, durable and cost effective solution.
The client needed the litter bins to be multifunctional for the project, allowing litter to be segregated into both general waste and recycling. But they also required each litter bin to have the same aesthetic look to match the rest of the site. Artform worked with the client to create a custom design, to clearly demonstrate to users which waste stream, each bin represented.
The Spencer R Litter Bin was the optimal solution for the site, from design to budget. Artform worked effectively with the client, ensuring that all of the custom RAL colours and lettering for the bins were as per the exacting requirements before moving forward with production.