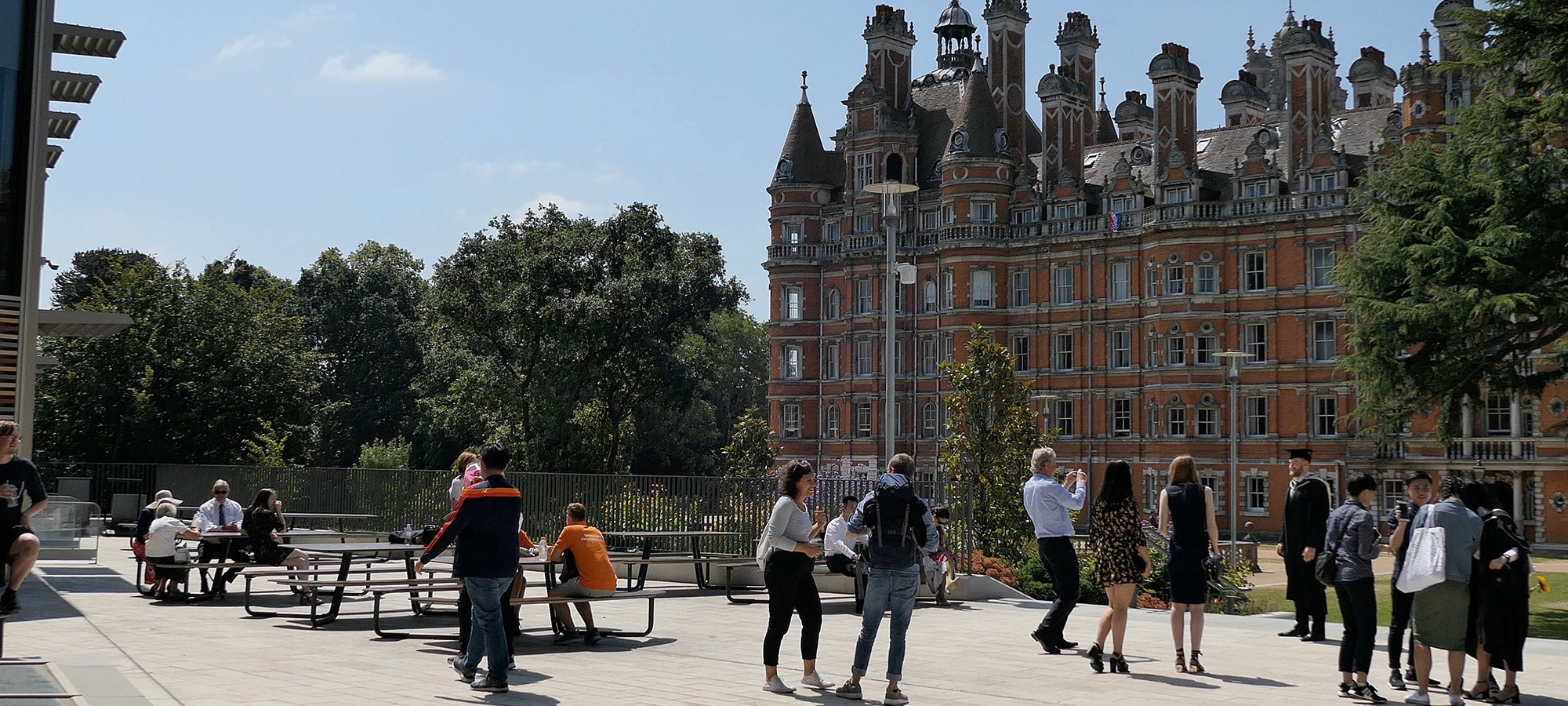 Royal Holloway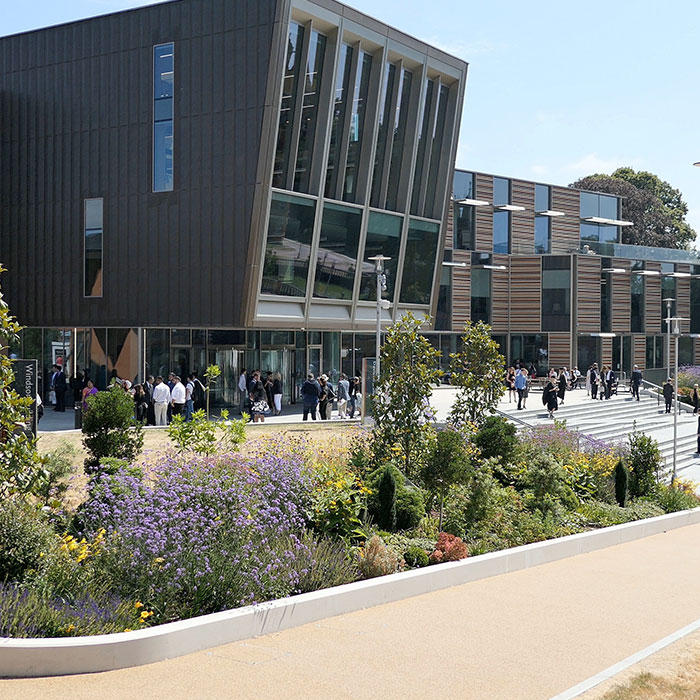 Featured Products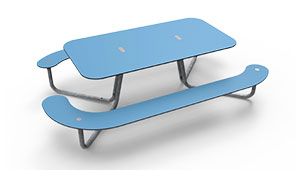 Royal Holloway Project Details
Project Name: Royal Holloway, University of London
Client: University of London
Value: £35,000
Completion Date: October 2018
Products Used: Plateau Picnic Table
The new Centre for Immersive Storytelling at the Royal Holloway University of London has been designed to provide education in virtual and augmented reality technologies.
This modern building stands adjacent to the University's signature gothic Founder's Building, providing a conflicting mixture of architectural design styles and ultimately complemented by the Plateau Picnic Table.
The external social areas were brought to life with the installation of 14 Plateau Picnic Tables, creating a vibrant space suitable for studying and socialising, with the connected benches seating up to 12 people. The High-Pressure Laminate (HPL) picnic tables are both attractive and durable for outdoor use, ideal for busy and energetic students.
The tables are now part of one of the most beautiful campuses in the world and collectively can be used for a variety of applications including graduation ceremonies and open days; where students, staff and visitors can sit together and share each other's experiences.
The Plateau-L picnic set is accessible for all users and is by designed is fully DDA compliant, offered by simply providing openings at each end.