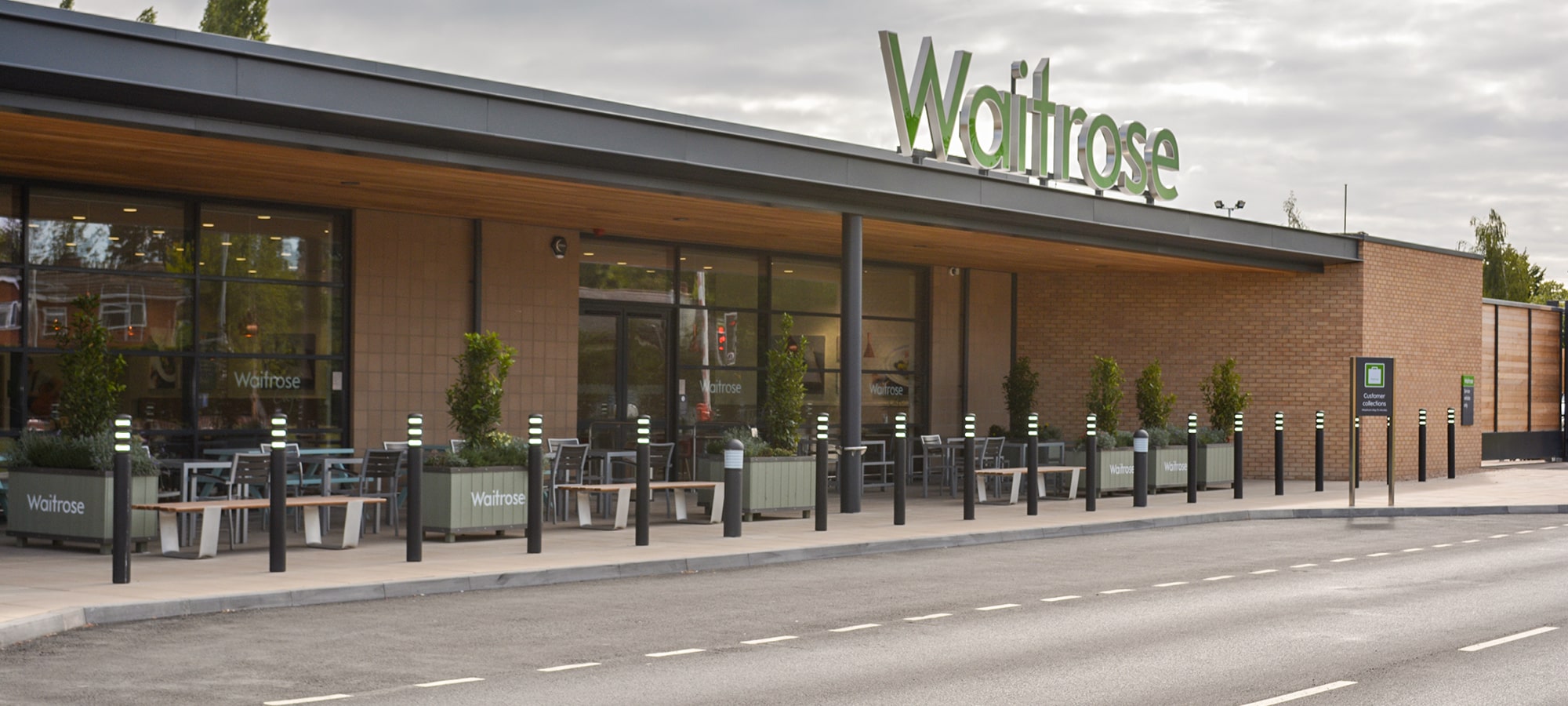 Waitrose Store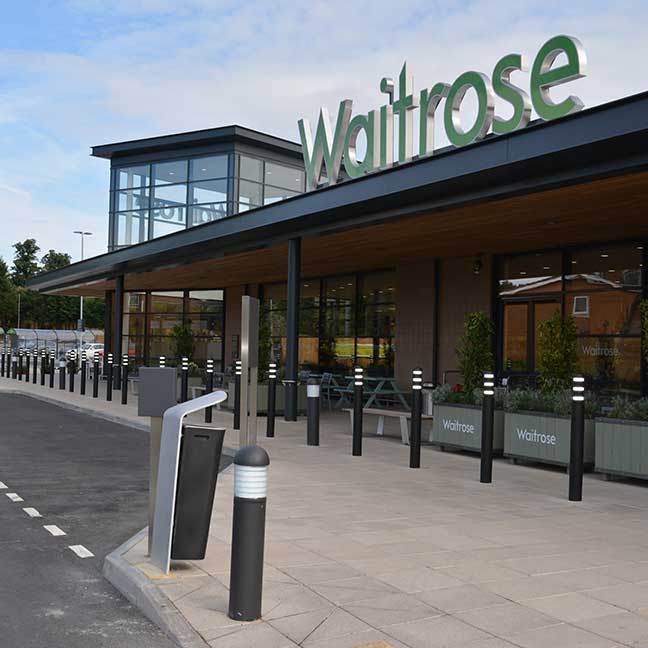 Featured Products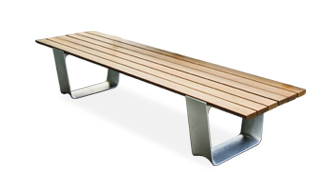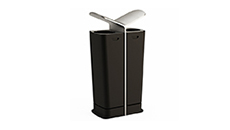 Waitrose Store Project Details
Project Name: Waitrose Store, Worcester
Client: Waitrose, RG Group (contractor), AHR Architects
Products Used: MultipliCITY Bins, MultipliCITY Benches
Value: £10k
Completion Date: Apr 2016
A multi-million pound store was planned to open summer 2016 in Worcester. The 40,000 sq ft flagship shop, would include a coffee shop with outside seating and 285 parking spaces. The scheme would also create more than 200 jobs.
Artform Urban Furniture were specified by the architect to supply outdoor bench seating and litter bins to match the rest of the scheme.
The products specified were the Multiplicity backless bench and the Multiplicity litter bin which are both part of the award winning Multiplicity collection of integrated site furniture.
The sleek finish of the contemporary litter bin along with the versatile wide benches supported on bold, seamlessly formed aluminium castings were the ideal visual match to complement the high quality finish and modern feel of this new store.
Benches were interspersed between planters facing the vehicle drop off point, allowing shoppers to take a well-earned rest and put down their shopping while waiting to be picked up. Seating was also introduced on the approach path to the store to again providing an interim rest point.
Litter bins were positioned at strategic points on site to take care of any waste from shoppers.
The technical sales team at Artform also assisted the appointed contractor by supplying comprehensive installation instructions and detailing as provided with all products from our Landscape Forms range.
Outcome
The end result for the project was a newly completed store that reflected the attention to detail in the landscaping and visually reinforces the brand promise that the Waitrose name represents in the retail food marketplace – namely one of high quality and good taste.