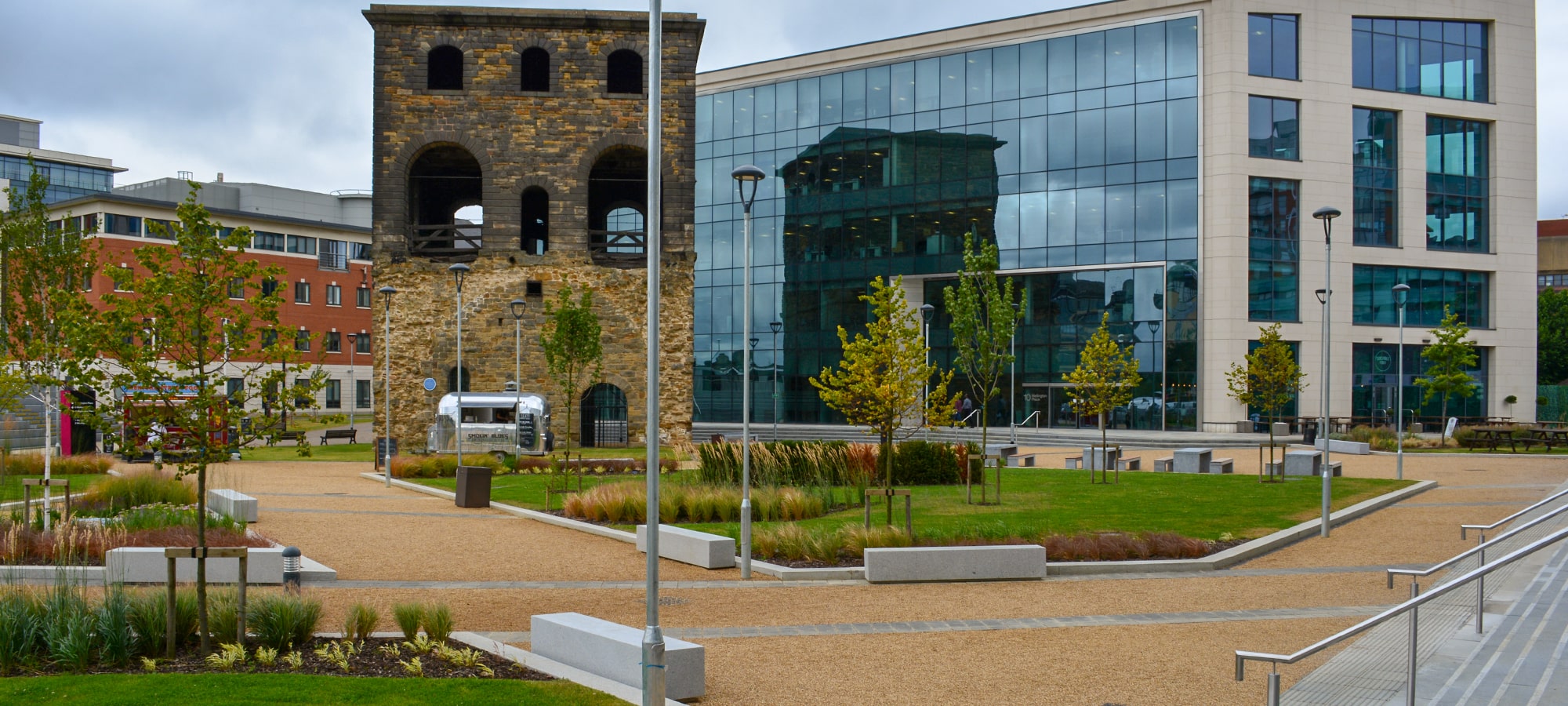 Wellington Place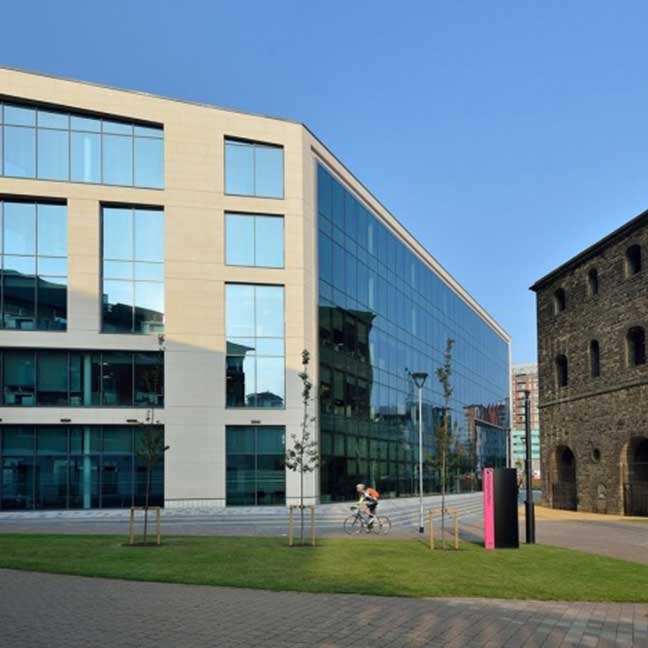 Featured Products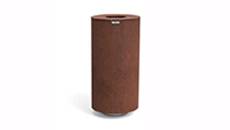 Wellington Place Project Details
Project Name: Wellington Place
Client: MEPC Ltd
Products: Salgueiro Bench, Quba Litter Bins, Spencer Litter Bin, Mitre Topped Stainless Steel Bollards, Stainless Steel Sheffield Cycle Stands
Value: £30k
Completion Date: (Phase one) Apr 2014 – (Phase two) Nov 2015
This scheme was based around a prestigious new commercial office development which included a public realm space as an important aspect of the overall project. Our client's goal was to create an attractive outdoor space that would not only provide a relaxing outdoor environment for workers, but would also serve as a communal space where the general public could also utilize.
Artform Urban Furniture worked hard to ensure we could align and combine the individual visions of both the architect and the end client, to achieve a successful end result that all stakeholders were happy with. We did this by offering a consultative approach to both the product choice and materials suggested.
These choices include stainless steel, granite and sealed corten steel, each recommended for their combined qualities of high end aesthetic appeal mixed with proven durability within urban spaces.
Outcome
By diligently selecting a range of design led external furniture items from Artform Urban Furniture, the completed project has resulted in a sophisticated and popular external space that enhance the local area and will be enjoyed by a wide variety of people for many years to come.
The success of this project has been further confirmed by the inclusion of Artform Urban Furniture products on subsequent phases of this ongoing development.