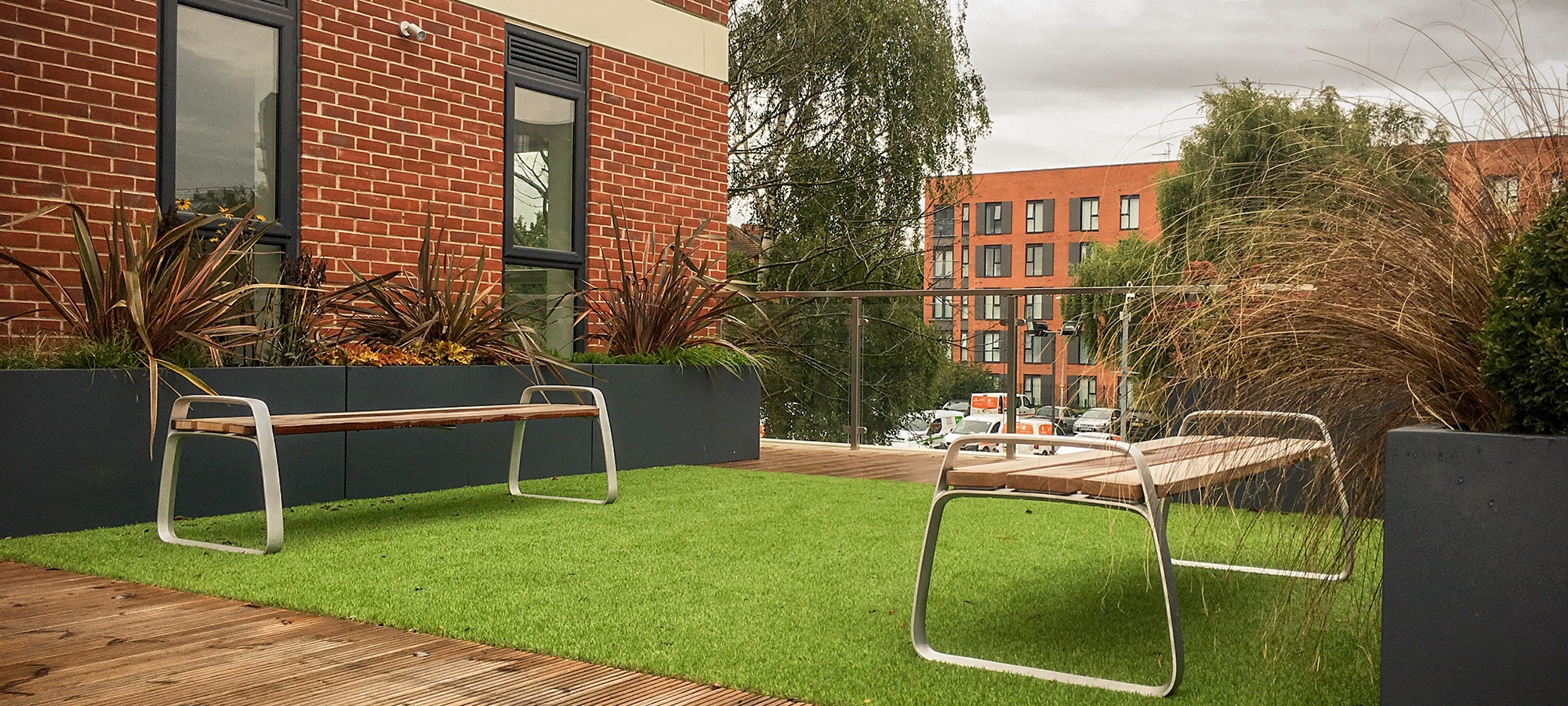 Woden Street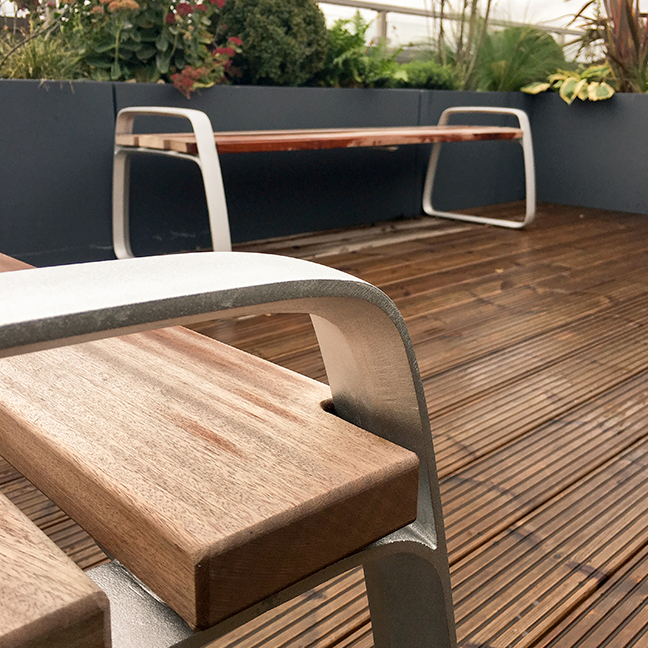 Featured Products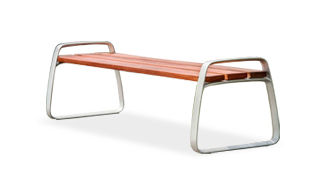 Woden Street Project Details
Project Name: Woden Street, Salford
Client: Fortis Developments Ltd
Architect: DEP Landscape Architects
Contractor: Beaumont Morgan Developments Ltd
Products Used: FGP Bench
Value: £4,285.00
Completion Date: July 2017
A new seven storey building, for 40 residential apartments and space on the ground floor for commercial and retail use, has been developed at a prominent corner site at Woden Street, in Salford. The mixed-use scheme, also called 'The Gateway' (due to its being located on a 'Green Corridor' as part of a local authority's masterplan for the area), cost £6 million overall.
Artform Urban were asked to supply affordable and robust seating to be installed throughout the new building. Artform discussed with the client the challenges of a tight budget and a need for high quality design and a solid product at the end. After many conversations with the contractor and the architect, in which Artform proposed many variations to benches, The FGP Bench was chosen.
The FGP Bench was able to comply with the budget constraints, and was the perfect size for installing on site, whilst maintaining the aesthetic appeal of the overall project. The FGP Bench also requires little or no further maintenance, which was an important aspect for the client. The bench is manufactured using Sapele hardwood and cast aluminium supports that do not rust and show little or no scratch marks.
As the final decision to purchase was made late on in the project schedule, the Artform team only had 3 weeks to deliver the benches on time. Artform achieved this due to being licensed manufacturing partners to Landscape Forms USA and therefore being able to part manufacture the product in the UK.
Outcome:
With a solutions based approach from Artform Urban, the landscape element of this project was able to remain within the planned budget, without compromising on quality.
Often, similar schemes can end up having to resort to using inferior external furniture products which, at the outset of the scheme, possible detract from the overall look and feel of the project and more importantly, over time will fall into disrepair and need replacing much sooner than expected.
The FGP Bench recommended by Artform met the client's stringent criteria, by being both visually aesthetic, yet without the high "designer" price tag. The seating was also able to be produced on time and once installed, would require little maintenance
The Client reduced cost by working with a local supplier and have also helped to reduce its carbon footprint as transport was minimal. The site now has luxury seating throughout the building that will help to encourage use from both visitors and residents.