JESS SOREL
from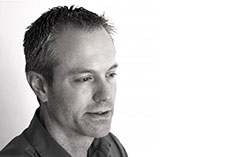 Jess Sorel's creative work demonstrates his passion for questioning the status quo. Formerly the design director at Metro Furniture/Coalesse, Jess established sorelstudio in the San Francisco Bay Area to provide product design, creative direction and design strategy services to its clientele.
He thoroughly enjoys working with his clients to help achieve their creative and strategic objectives.Sorel's thoughtful approach is evident in the success of his many projects and product designs. Driven by an intense curiosity about the context in which objects are made and used, Sorel's primary focus is on understanding and interpreting the world around him, with an eye on the evolution of culture and technology and their impact on the way we live, work and play.
Jess Sorel holds numerous design and utility patents and his work has been featured in Abitare, Azure, Blueprint, Contract, Domus, Dwell, Fast Company, I.D. Magazine, Interior Design and Metropolis.
---
Artform Urban Furniture | Adlington Business Park | London Road | Adlington | Cheshire | SK10 4NL
Tel: 0800 542 8118 | Int: +44 (0)1625 877554 | enquiries@artformurban.co.uk