Introducing Link, an innovative and highly flexible outdoor seating system.
Posted on 07/07/2020
Introducing Link, an innovative and highly flexible outdoor seating system. Link gives an opportunity for designers to achieve the scalability and creative freedom of custom site furnishings with added value and simplicity. The system's uniquely modular design accommodates the landscape and nuances of virtually any site, both physically and aesthetically.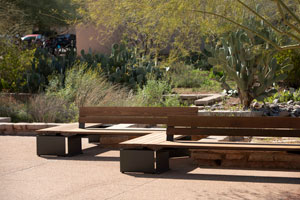 Link is the latest collaboration between our partners Landscape Forms and Sorel studio, an award-winning furniture design consultancy headed by designer Jess Sorel.
 "In designing Link, we set out to achieve a universal, 'meant-to-be' quality," says Sorel. "Well-designed custom furnishings integrate so fluidly and seamlessly into their landscapes — giving the feeling that they simply could not be designed any other way. With Link, we achieve this same feeling, enabling the ideal solution for any given space through flexibility, modularity and adaptability."
Link's modern aesthetic and virtually limitless configurations allow it to accommodate a diverse range of landscapes and applications.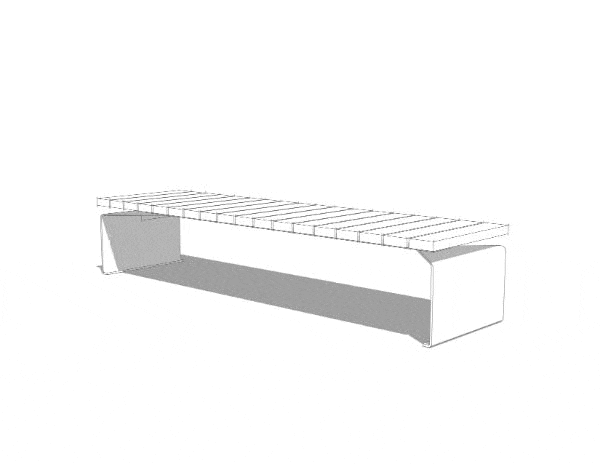 "Link is all about options, both for the designer and the end user," explains Landscape Forms Chief Creative Officer, Kirt Martin. "Its design language is so simple and uncomplicated, but the system actually features sophisticated construction and engineering to create a product that offers our customers complete freedom and adaptability, while maintaining the quality, fit and finish they expect from Landscape Forms."
Key options for Link include the inline or piano key orientation of the slats on the seats and backs, which allow for straight, mitered, arced, or even serpentine arrangements. 

Different radii for the bench structures enable varying degrees of curvature. 

Link can also be configured with or without backs and arms; affixed with metal supports or a straight concrete block; and can be mounted seamlessly on top of, or directly to, walls of any kind.
To find out more about Link contact our sales team today on 0800 542 8118 , email enquiries@artformurban.co.uk or click here to view the product page
Artform Urban Furniture is part of the Bailey Street Furniture Group. For more information please contact the team on 0800 542 8118 or email enquiries@bsfg.co.uk. To view the company's range of high quality street furniture visit their website www.bsfg.co.uk
---
Artform Urban Furniture | Adlington Business Park | London Road | Adlington | Cheshire | SK10 4NL
Tel:
0800 542 8118
| Int:
+44 (0)1625 877554
|
enquiries@artformurban.co.uk