Out-sider's Loop Range now available in 100% recycled plastic
Posted on 10/06/2020

Out-sider have been working hard to find a solution for a sustainable and environmentally friendly product. A new range has been created after extensive research and development; The Loop Recycle. Some products from their range are now available in 100% recycled plastic. The products can also be recycled again at the end of their life.
LOOP Recycle meets UN's Sustainable Development Goal no. 12: Responsible consumption and production.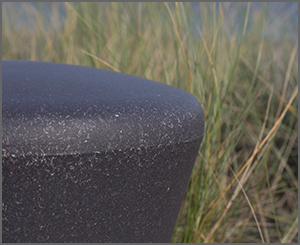 The range, designed for public and community spaces such as school playgrounds and play parks, is certified under the official Nordic Swan Ecolabel.
The Ecolabel furniture is made from 100% recycled polyethylene plastic, of which 85% comes from internal waste and production surplus. This means that any faulty products, start-up residues and old products are reused for new production, rather than being sent abroad to be incinerated creating air pollution. The other 15% comes from polythene bags (the bags being used to contain the polyethylene powder), which are ground down and melted into other materials, resulting in a terrazzo effect, with no artificial colours or ingredients added.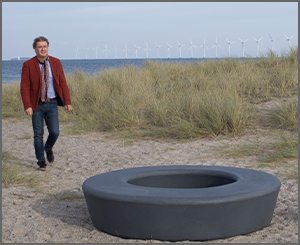 "Environmentally friendly materials for toys, food and clothing have been a thing for a long time. Furniture and outdoor play areas, however, have been neglected. For Out-sider it has been a natural progression to aim for the same high standards in our products." says Ib Mogensen, Managing Director of Out-sider. "We all have a responsibility to make the world a more sustainable place. With the new 100% recycled products, we're taking our share of that responsibility and creating a more sustainable development. For us it makes sense to start here, and we obviously hope that the rest of the industry will follow suit".
The Nordic Swan Ecolabel, together with EU-Ecolabel, promotes a circular economy and stimulates a company's resource efficiency and strengthens its competitiveness.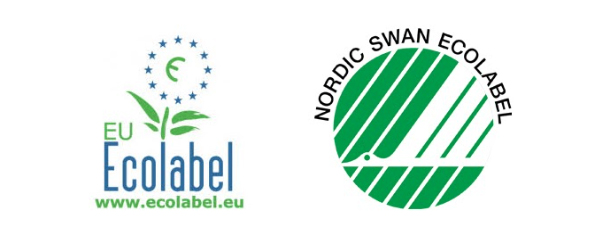 The objective of the Nordic Swan Ecolabel is to reduce the overall environmental impact of consumption. This is why the whole product life cycle – from raw materials to production, use, disposal and recycling – is included in the assessment when the requirements for Nordic Swan Ecolabel products are established.
With this stamp on, out-sider are approved in all Nordic countries for all LOOP Family products:
Discuss options with our team today for eco-friendly play and seating recycled plastic furniture.
---
Artform Urban Furniture | Adlington Business Park | London Road | Adlington | Cheshire | SK10 4NL
Tel: 0800 542 8118 | Int: +44 (0)1625 877554 | enquiries@artformurban.co.uk