Castle Street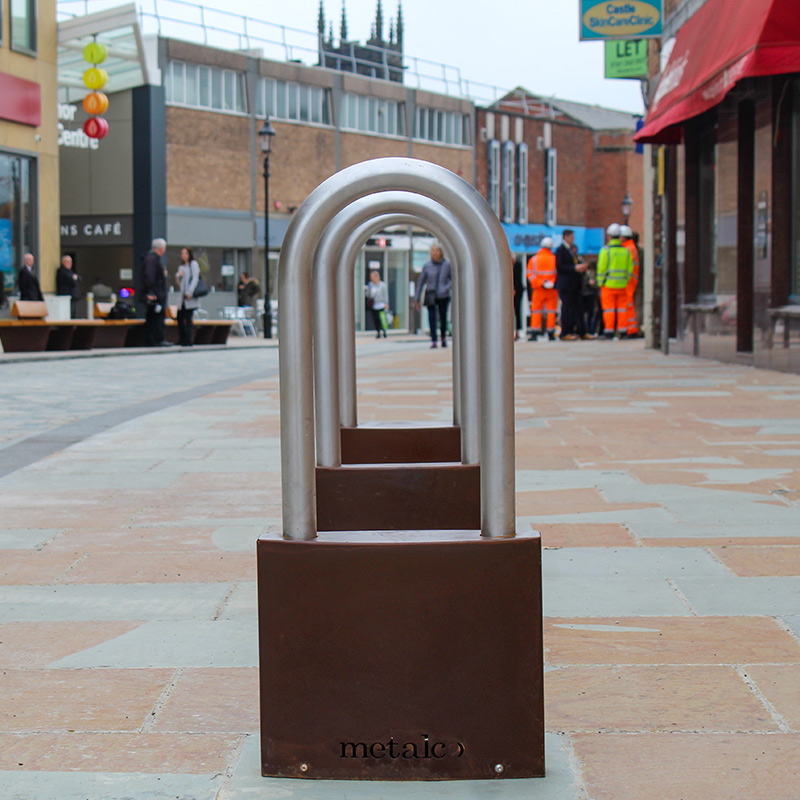 Featured Products
Castle Street Project Details
Project Name: Castle Street
Location: Macclesfield
Client: Ringway Jacobs Ltd
Completion Date: Oct 2021
Products Used: Lucchetto Cycle Stand, Canape Bench
Earlier this month in October 2021 Cheshire East Council officially marked the reopening of Castle Street in Macclesfield following the completion of a scheme to transform the area and support the town's regeneration. After delays, the work began six months ago (April 2021) and has seen footways widened and roads resurfaced with a natural cobblestone-style paving, newly planted trees, and improved street lighting.
Artform Urban Furniture was appointed by Ringway Jacobs Ltd to provide seating and cycle parking to the new external space.
The seating option selected was the robust and sizable Canape Bench.
The units consist of a powder-coated steel frame topped with exotic hardwood timber slats and backrest, providing a spacious bench for a number of users. In order to maintain the appearance of the benches, custom skate deterrents have been integrated into the design. The benches are positioned in rows of three, complementing the new resurfaced space and surrounding architecture.
To further improve the space a number of Lucchetto Cycle Stands featuring a sealed corten and stainless steel finish installed at the end of the new road providing stylish cycle parking. Lucchetto stands have the unique appearance of a padlock creating an original cycle parking offering.
The project is part of a larger strategic regeneration of Macclesfield town centre to encourage greater footfall and business to the area. Castle Street was previously an underused space with vehicles having priority. The road has been opened up to the public to move freely and businesses can also apply for an alfresco dining license to expand their seating to the outside.
Much of the Bailey Street Furniture Group workforce have been raised in and around Macclesfield, making this project a privilege to be a part of.
Have something similar in mind for your upcoming project?