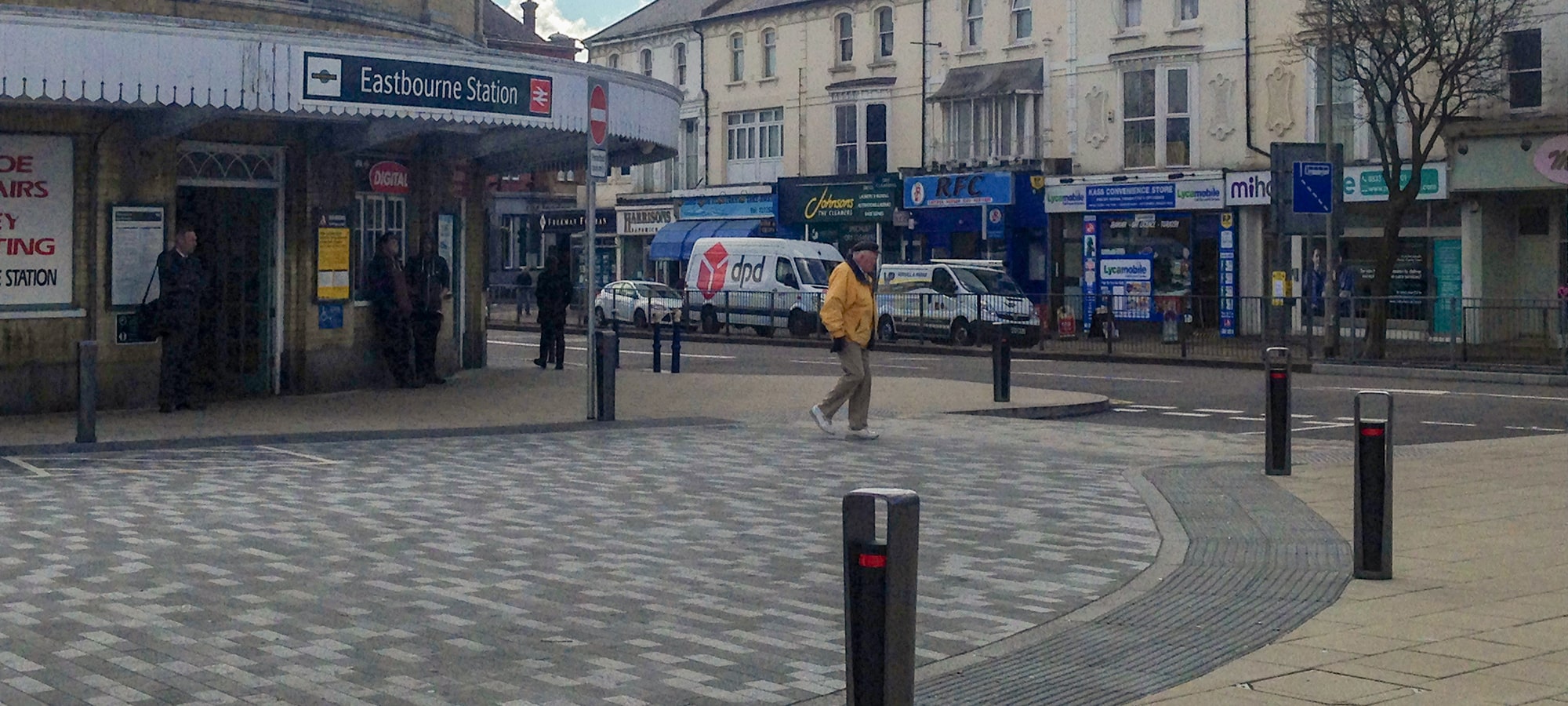 Eastbourne Town Centre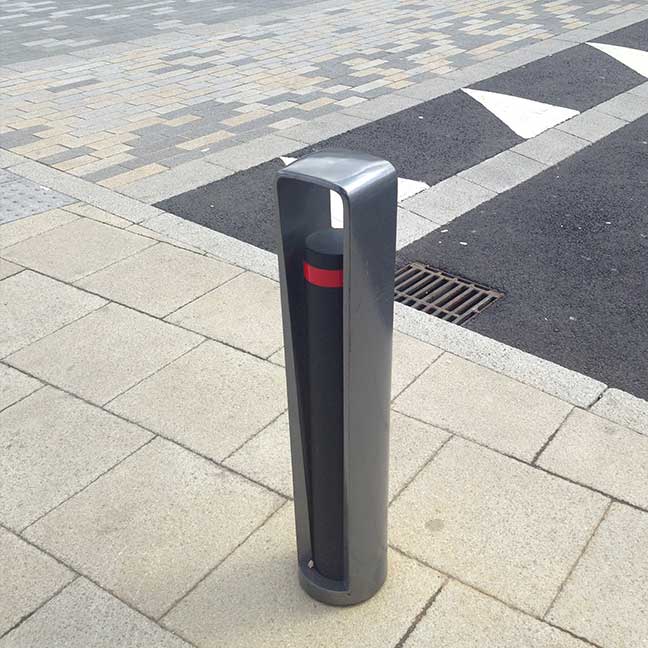 Featured Products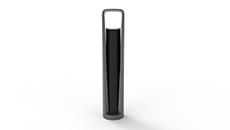 Eastbourne Town Centre Project Details
Project Name: Eastbourne Town Centre (Phase One)
Client: East Sussex County Council / Eastbourne Borough Council
Products Used: Metro 40 Stop Bollards
Value: £15k
Completion Date: Sep 2015
Artform Urban Furniture have supplied the Stop Bollard from the Metro 40 Collection, designed by BMW Group Design Works in conjunction with our partners Landscape Forms, for use outside Eastbourne Train Station. The safety bollards were required as a physical demarcation between the passenger pedestrian zone and the taxi & car drop off point immediately adjacent, which was designed to be at the same level, without a kerbside.
The restricted budget was a considerable factor in this project, however we worked hard with all parties to achieve and maintain the design aspirations of this project, whilst operating within tight cost constraints.
The Artform technical sales team provided advice and guidance throughout the procurement and delivery process. Detailed product instructions were also supplied to both the client and contractor, to assist with installation, due to the unique design of these bollards, with their steel core and aluminium outer casing.
Finally, our flexibility and desire to meet not only the aesthetic concept of the client but also the exacting specification standards, was demonstrated by the customising of the bollards at our UK facilities. Each bollard was modified to include reflective banding matching the specification set by Network Rail, as a safety requirement for all their sites.
Outcome
The overall goal of this urban planning and investment is to re-enliven the shared spaces of this popular seaside location, as part of Eastbourne's social and economic regeneration strategy.
By supplying modern street furniture elements that are of world class pedigree, Artform Urban Furniture will have helped to play a part in breathing new confidence into the local community, as well as enhancing the experience of the visitor economy and overall perception of the town as a destination.
Products from the distinctive Metro 40 range installed throughout the urban setting will serve as a highly visible and tangible indication of the local leadership's new direction and modern design ethos.