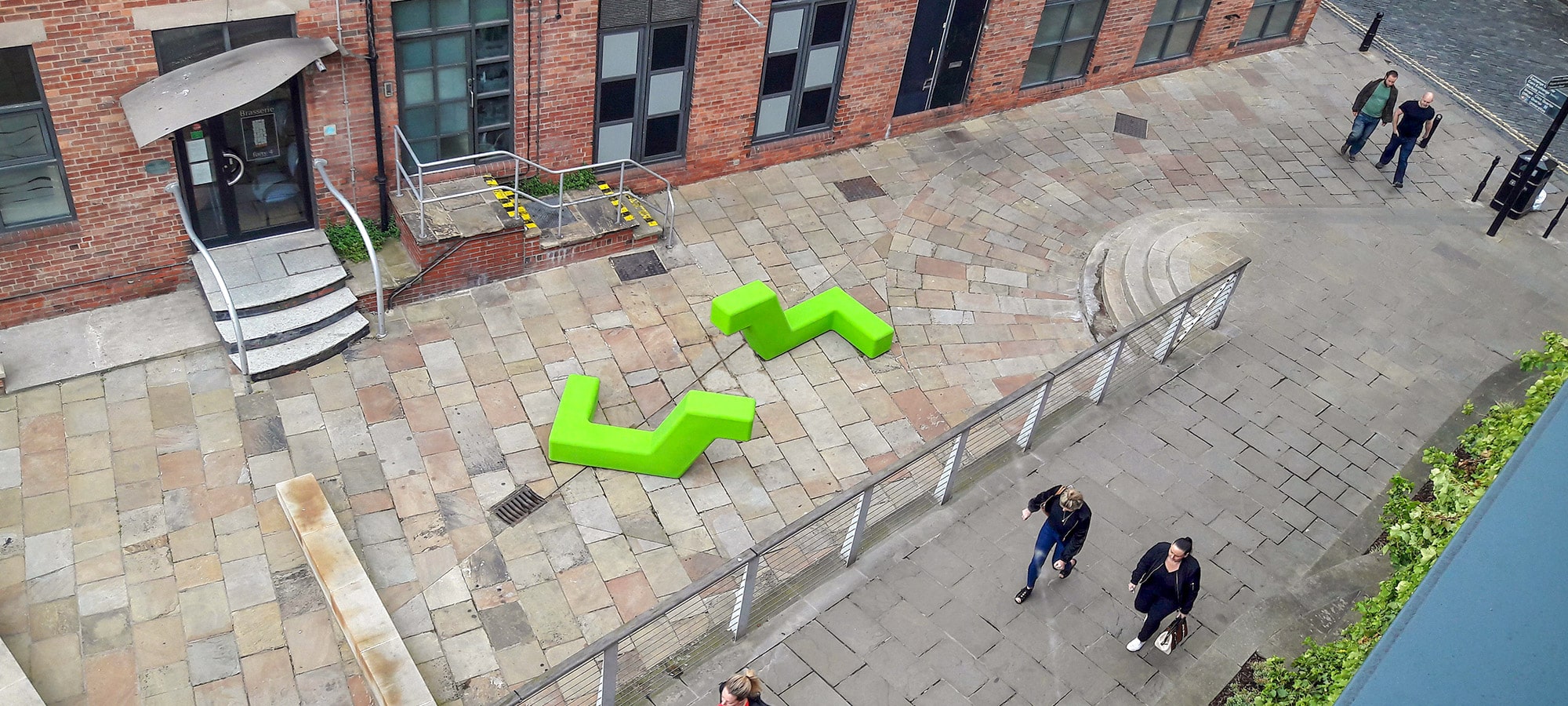 Leeds Waterfront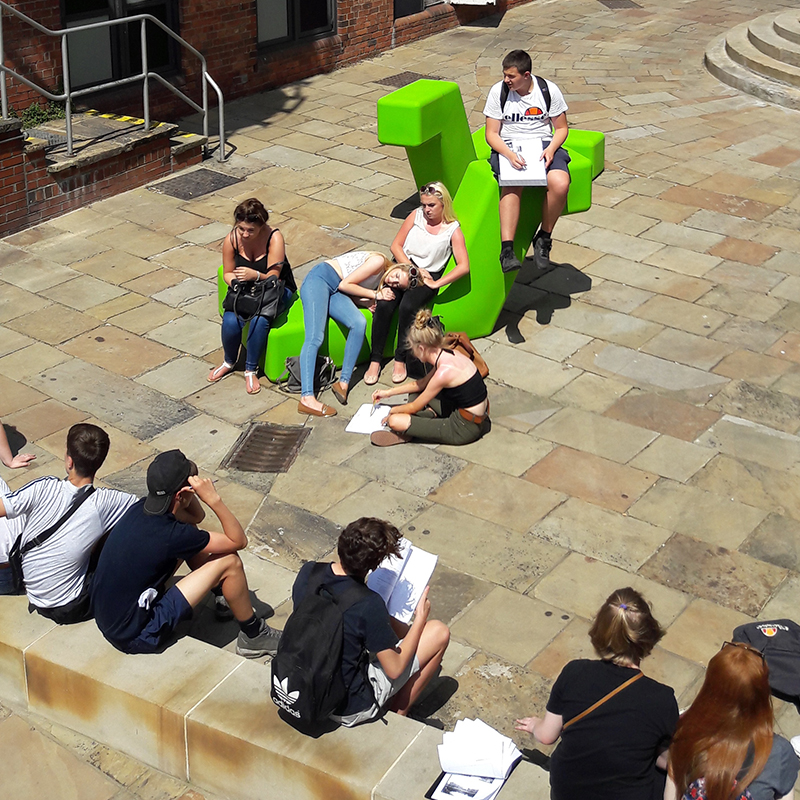 Featured Products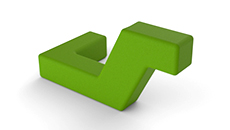 Leeds Waterfront Project Details
Project Name: Leeds Waterfront
Landscape Architects: Yorkshire Design Group / Laand Ltd.
Products Used: BOA
Value: £5,000
The Calls is a popular and vibrant waterfront area in Leeds, attracting creative thinking and commercial businesses alike. Within a small passageway, a cosy urban spot has been created by adding the bright green version of the Boa seating, adding life and colour to what used to be a rather dull, uninteresting space.
Boa is a functionally sculptural piece of furniture for all ages to sit, lie or stand on – whether indoors and outside. Boa can be used in two fundamentally different basic positions (turned 90 degrees), typically set up in groups to create spaces within spaces.
Outcome:
This simple but effective Boa installation has transformed what was previously an uninspiring and under utilised space. In addition to introducing a welcome splash of vibrant colour, the welcoming feeling of informality conveyed by Boa has encouraged users to interact with the re-invented space spontaneously and to feel relaxed whilst gathering & lounging in the area.
The landscape architects Yorkshire Design Group commented "It's been a pleasure to do this project, as it has been a simple but successful intervention, using great design in the right place. Ten minutes after we installed them, they were already in use, and have since been happily adopted by the locals and the passers-by."