Metrocentre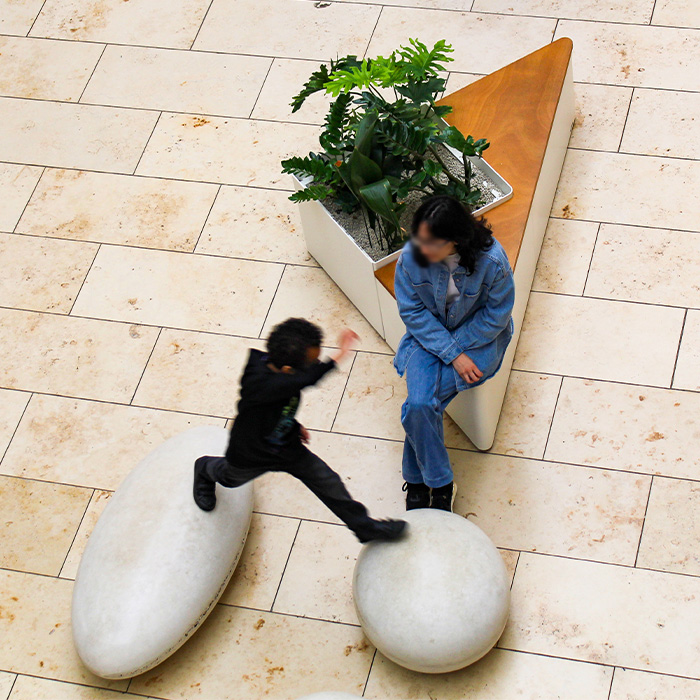 Featured Products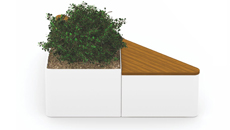 Metrocentre Project Details
Project Name: Metrocentre
Location: Gateshead
Client: The Metrocentre Partnership
Products Used: Triangle Planter
Artform Urban supplies multi-use planter benches to one of the largest retail destinations in the UK, the Metrocentre.
The Metrocentre, in Gateshead, attracts millions of visitors each year. As part of ongoing efforts to revitalise the centre and create an inviting atmosphere, Artform Urban Furniture proposed the installation of their Triangle Planter System in key public spaces.
The Triangle Planter System combines modern aesthetics with functionality.
Each planter is constructed from durable powder-coated steel with integrated seating which is clad in Okoume sheets, an attractive and hard-wearing plywood perfect for busy environments.
The triangular shape allows for flexible placement to create an array of configurations, optimising the use of available space. They act as natural barriers, guiding foot traffic and improving the overall flow within the Metrocentre.
The planters were strategically placed in high-footfall areas, including entrances, walkways, and plazas. Their design has helped to define and delineate pedestrian walkways, seating areas, and open spaces as well as enhancing the overall ambiance of the Metrocentre.
The Triangle bench is part of the INSIDE + OUTSIDE range which aims to provide versatile and aesthetically appealing furniture solutions for both interior and exterior spaces. The INSIDE + OUTSIDE range combines functionality, durability, and style to enhance various environments such as public spaces, commercial areas, and residential settings.