Red Kite View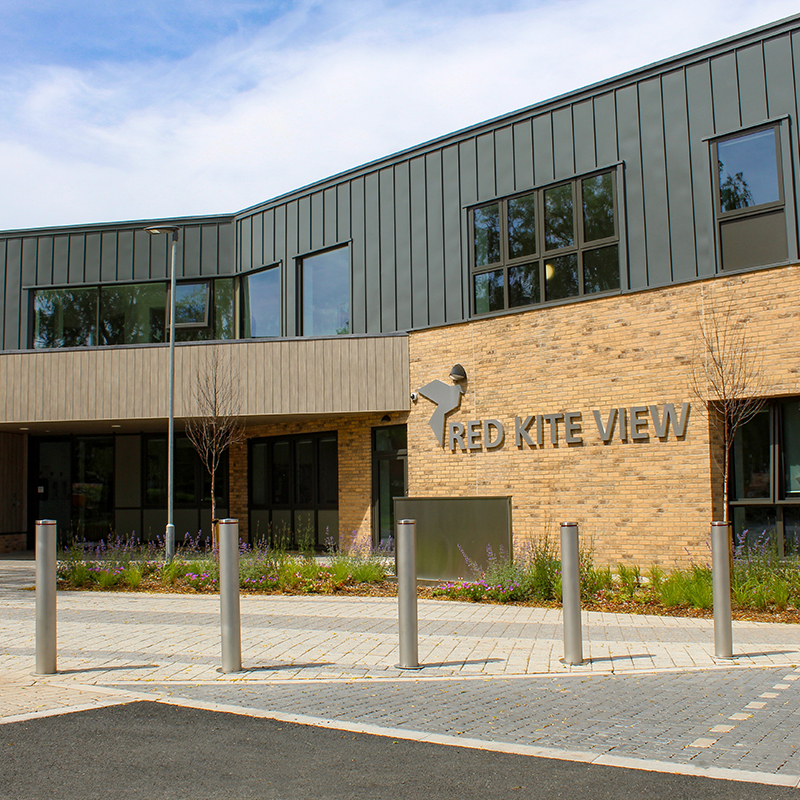 Featured Products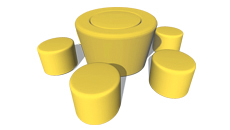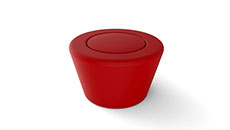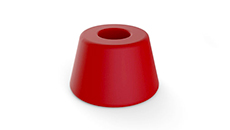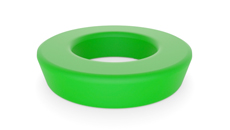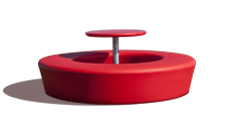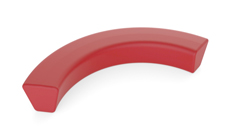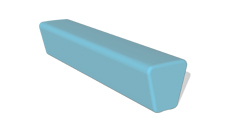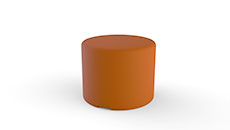 Red Kite View Project Details
Project Name: Red Kite View, Mental Health Inpatient Unit
Location: Leeds
Contractor: Leeds and York Partnership Foundation Trust
Landscape Architects: Ares Landscape Architects, Sheffield
Completion Date: January 2022
Products: Loop Cone Table. Loop Corner Bench. Loop Line Bench. Loop Circle Bench. Loop Cone Backrest. HopOp 500. Loop Picnic. Small Stone Bench. Loop Arc Bench. Bespoke High-Pressure Laminate Tops.
Artform Urban provides colourful external furniture elements to a new state-of-the-art Children and Young Peoples' Mental Health Service (CYPMHS) inpatient unit for West Yorkshire.
Based at the St Mary's Hospital site in Armley, Leeds, the five-year project led by Leeds and York Partnership NHS Foundation Trust opened in January 2022. The new facility comprises a 16-bed general adolescent ward and a 6-bed psychiatric intensive care unit all supported by an expert team to offer a range of therapies and support.
The building wraps around central courtyards to provide dedicated access to garden spaces at all times. In total there are 4 separate outdoor spaces all have been furnished by Artform Urban Furniture.
The primary products specified by Ares Landscape Architects are the Loop range of street furniture; including curving loop benches, conical picnic sets, and Hop Op 500 stools. The products are ideally suited to CAMHS units due to the minimal design and lack of any removable fixtures.
The Loop range is formed of rotationally moulded Polyurethane which creates a soft and flexible surface with no sharp edges - this was a key factor in why these products were chosen.
The Loop range is also lightweight and can be easily positioned and secured in place using hidden fixtures or alternatively filled with sand or water to be self-weighted units that can be moved as and when required.
A bespoke element has been introduced with circular sheets of HPL (High-Pressure Laminate) being added as table toppers to achieve a tamper-proof finish. HPL is manufactured by combining sheets of recycled paper with a binding resin under high pressure - achieving a robust weather-resistant material ideal for external environments.
The playful design and inviting colours create a positive and calming atmosphere encouraging time to be spent outside in the fresh air.
In the larger garden space, several Stone benches have been installed - in various finishes. The pebble-like design sits naturally in the leafy garden and creates an impromptu social space.
In order to facilitate client timings, Artform provided an installation service as well as advice/ guidance during out-of-usual operational hours between Christmas and New Year.
For the final installations - Full coordination with the management team was required at Red Kite View as it was now a live site. It was imperative there was no interruption to the patient's routines while the products were moved through the building and installed.
The building was designed in collaboration with clinicians and young people who all contributed their ideas, hopes, and aspirations for care. They also helped to decide on the name 'Red Kite View' as nature is strongly associated with mental wellbeing and rehabilitation.