Signature at Hendon Hall, Care Home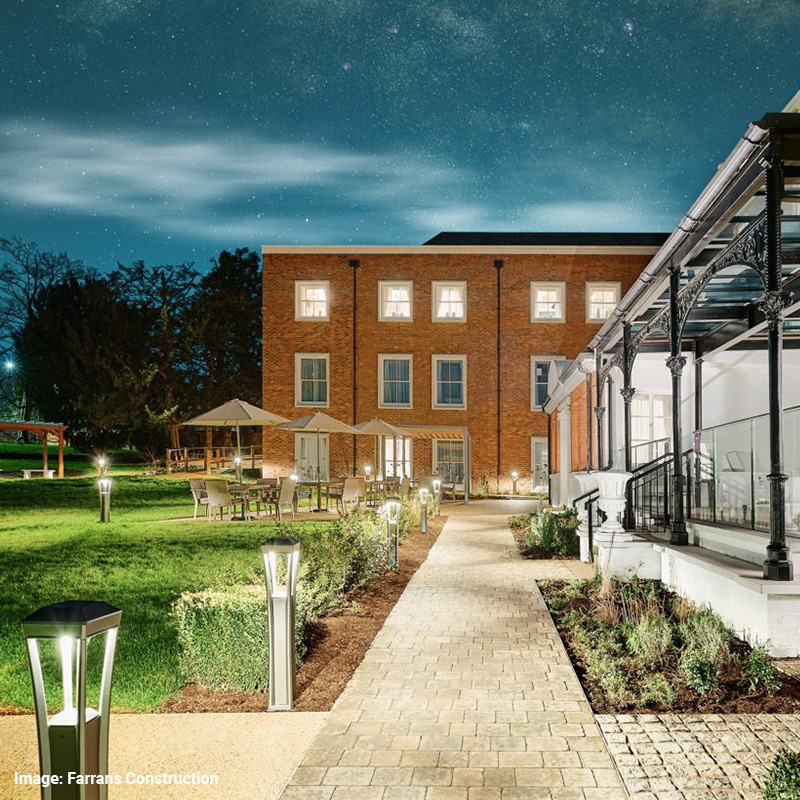 Featured Products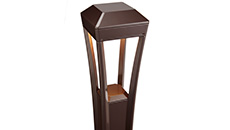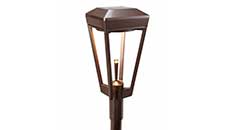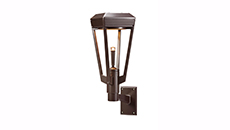 Signature at Hendon Hall, Care Home Project Details
Location: London
Contractor: Farrans Construction / YESSS Electrical Coleraine
Completion Date: Feb 2021
Products Used: Ashbery Pedestrian Light, Ashbery Wall Mount Light, Ashbery Path Light.
Artform Urban provided timeless external lighting design at a newly restored care home from Signature Senior Lifestyle in North West, London.
The complex restoration project combines the Grade II listed 18th Century Hendon Manor with contemporary luxury accommodation and exceptional care. The result creates a homely and familiar surrounding, designed in line with the Gold Standard Framework from Stirling University, which is specifically for those living with memory loss.
The red brick building is steeped in history having been used as an RAF Convalescent Home during WW2 and once housed the England Football Team before their 1966 World Cup win. With this in mind, it was crucial that the restoration was completed to the highest standard and preserved as many original features as possible.

The high standard is perpetuated throughout the building grounds which include accessible terraces, green spaces, and paths, providing a relaxing and secluded environment for residents to enjoy. It is here that Artform's Ashbery lighting range 'shines' making the exterior accessible in the dark by providing ambient and inviting light. Path lights have been placed around the leafy garden along the winding paths - wall-mounted versions stand out against the red building walls - and tall pole-mounted pedestrian units line the entrance, all working together to complement the environment.
The trio of Ashbery lights brings together advanced LED technology and optics, paying homage to traditional lantern-style lighting. The range, manufactured by Landscape Forms, has been developed in collaboration with Robert A.M. Stern Architects, celebrated masters of modern traditional design, and Fisher Marantz Stone, an internationally recognised award-winning lighting design agency.
Hendon care home offers 102 spacious apartments with a variety of layouts, aspects and views to suit everyone. There is also a dedicated dementia care complex with 24 apartments. Amenities include a café and restaurant, private dining room, boutique cinema, pub lounge and numerous seating areas for relaxing or socialising. There is also a hair salon and spa for ensuring residents look and feel their best. Othello Hall and Activity Room provides a big flexible space for a range of activities and events, with stage and seating for up to 60 residents and guests.
This was a particularly interesting and rewarding project to be involved with that has ensured the best quality of living and comfort is offered to its residents whilst also preserving an important piece of local history.
*Night images courtesy of Farrans Construction