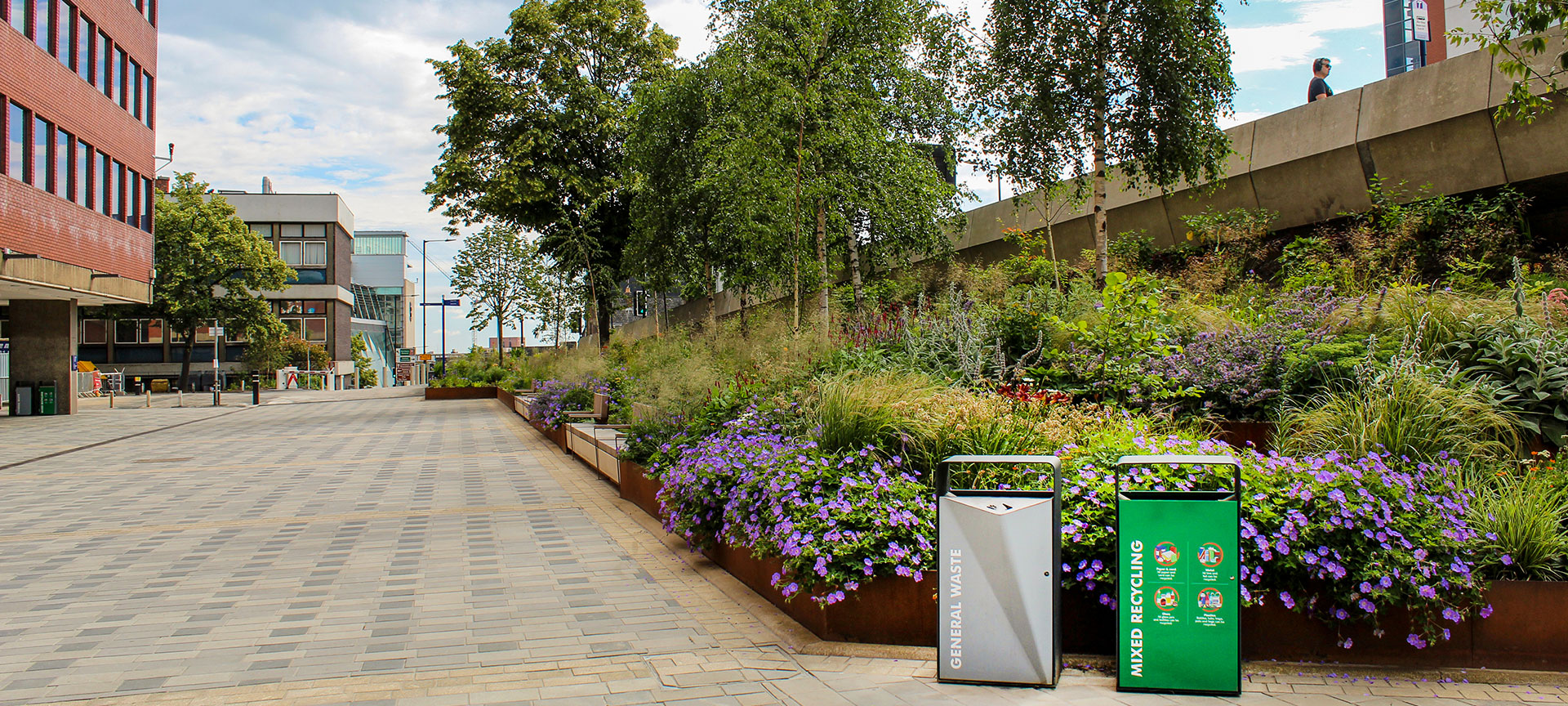 The University of Sheffield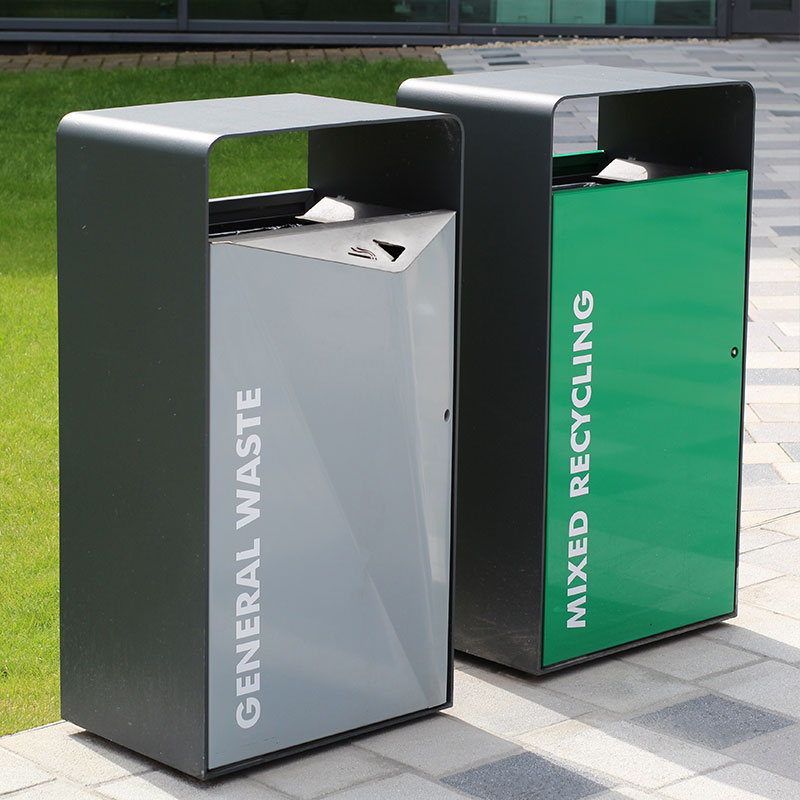 Featured Products
The University of Sheffield Project Details
Project Name: The University of Sheffield - The Concourse
Client:The University of Sheffield
Landscape Architect: HLM - Sheffield
Value: £11,000
Completion Date: June 2018
Products Used: Pack Litter Bin
The Concourse, part of The University of Sheffield's ongoing public realm regeneration is a key thoroughfare which passes under the A57, connecting the Students' Union with the Alfred Denny Building and one of the most used areas of the campus.
It is a flexible civic space designed to accommodate functions and events such as graduations and open days. At night, a new lighting scheme will create a safe and secure space for those passing through.
Artform Urban Furniture were approached to provide a waste and recycling solution that would complement this modern and uncluttered space, whilst also having the capacity to meet the high demand in this busy area.
We presented a wide variety of possible solutions from our extensive and unique collection of litter bins and the Pack was chosen due to its adaptability and durability. This sturdy powder coated steel structure comes with an optional ashtray incorporated in the door and customisable decals.
The bins ensure that this heavily used space remains clean and tidy whilst uncompromising on the forward looking environment.
Artform Urban Furniture offer an unparalleled selection of litter disposal solutions to view our full range click here