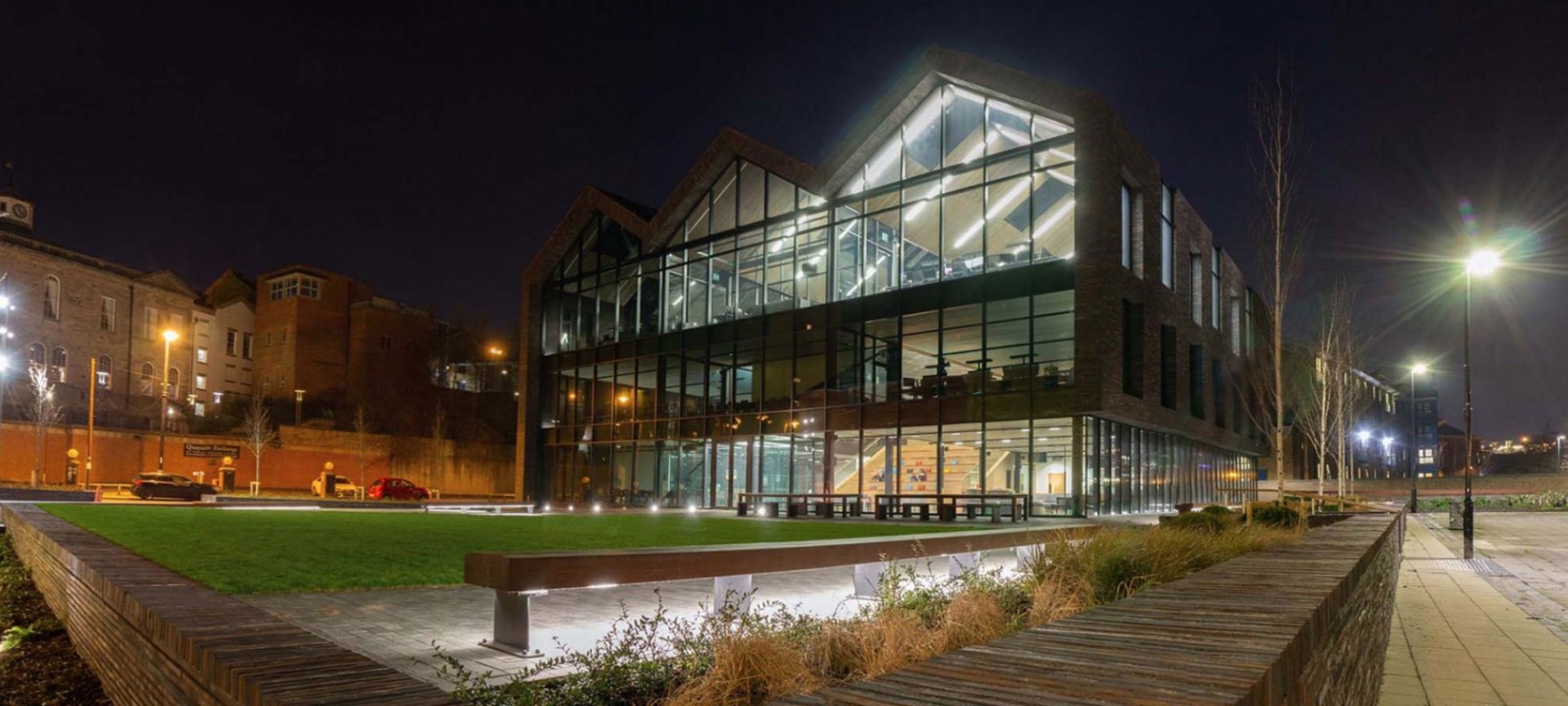 Tombola
Featured Products
Tombola Project Details
Project Name: Tombola HQ
Client: Brims Construction
Landscape Architect: Colour Urban Design Newcastle
Value: £65,000
Completion Date: September 2018
Products Used: Bespoke Benches and Picnic Sets
Gaming giants Tombola recently completed the construction of their flagship £7m headquarters at Wylam Wharf in Sunderland, housing over 300 employees creating a stimulating environment for their staff including an in-house gym and bistro. The new glazed structure, built over three floors, is situated within a conservation area on the banks of the River Wear.
In line with the overall design brief, the high-quality natural materials used were to reflect the location of the site within a conservation area. Artform were specified to supply extremely durable tropical hardwood timbers, given the coastal location for the benches and picnic sets provided. Working in collaboration with Colour Urban Design's concept to create a campus design to promote the Tombola brand.
Whilst simple in design appearance, they were anything but that and the key design challenge was the overall size of the timbers, some of which were manufactured to up to a length of almost 9 metres, whilst having a width of 400mm and a height of 200mm. Artform extensively searched for timbers that not only could be made in one complete length but would also stay straight and have durable long-lasting properties. The search eventually took the team to Holland who hand selected hardwood timbers used for the project from logs in excess of 1.0m in diameter and lengths up to 12 metres.
The seating also included LED lighting strips to the underside, providing subtle levels of illuminance to the courtyard areas and all of the framework was constructed using robust steel supports, hot dip galvanised and powder coated to complete the finished products.
The scheme has created an improved environment for staff whilst establishing a network of paths linking to the wider area. The high-quality benches provide a continuity with the natural materials chosen for the resounding landscape, bringing all of the elements together to form a connection with the sites Conservation Area.