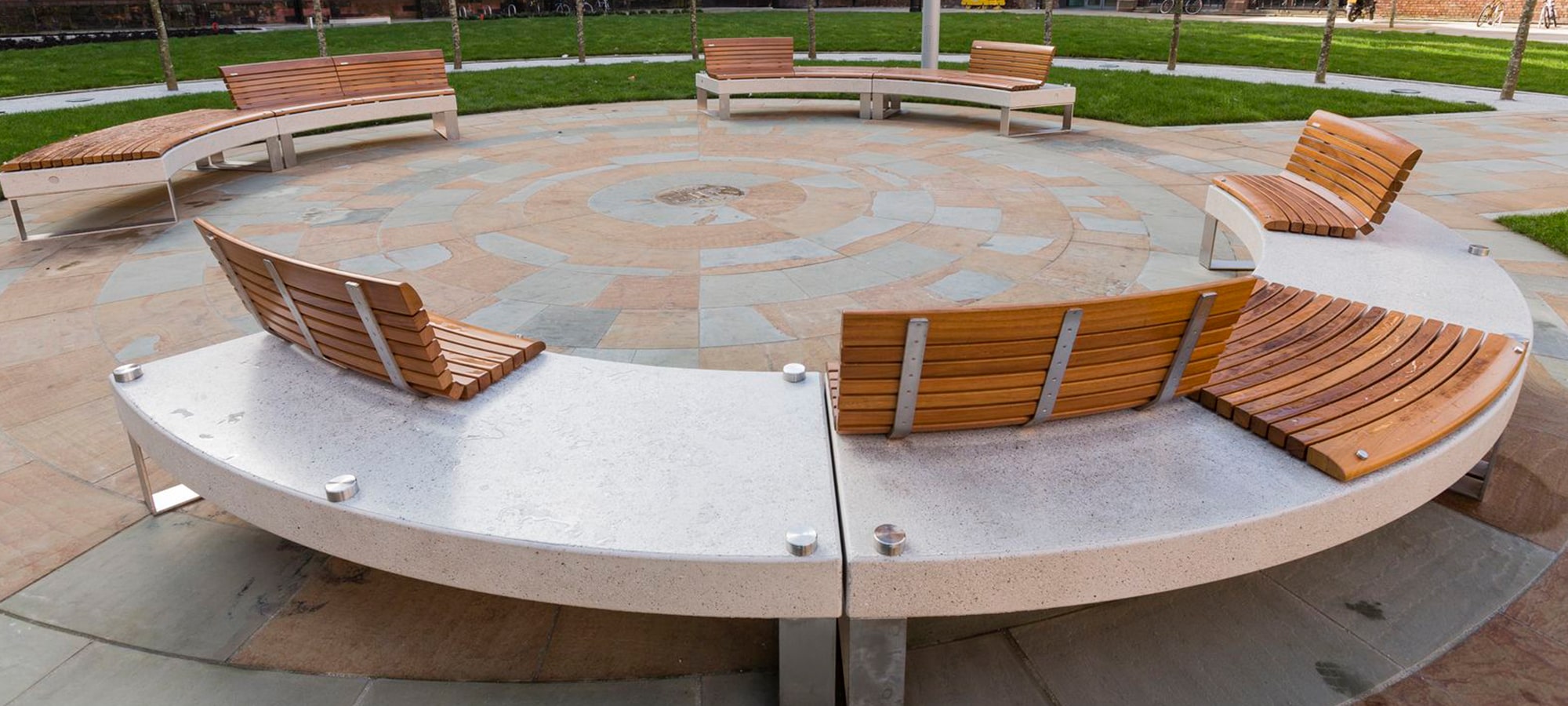 University of Liverpool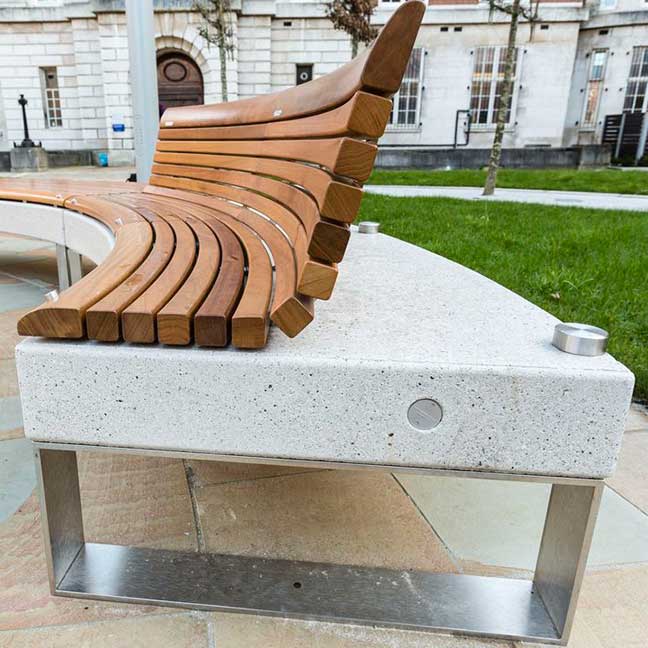 Featured Products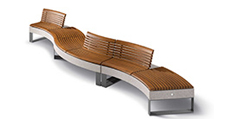 University of Liverpool Project Details
Project Name: University of Liverpool Facility Management team
Client: ADP Landscape Architects, Birmingham
Products Used: Diamante Seat
Value: £35k
Completion Date: Jan 2013
Artform Urban Furniture was offered a brief to supply a circular seating solution to a raised circular paved area that would be used for ceremonial presentations and break out space, located outside the University of Liverpool's listed Victoria Gallery and museum to commemorate HM Queen Elizabeth II's Jubilee celebrations in 2012.
Original specification was for a bespoke concrete seat with an end profile replicating the royal ER and incorporated corten lettering to the rear. This design proposed by the architects became an issue regarding budget so a design review was required.
Artform Urban Furniture approached the landscape architects and the University facilities team with a number of proposed options to resolve this budget issue. A standard, but flexible product range in the curved Diamante seat was arranged with a bespoke hardwood timber seat pattern to sit on white granite seats complete with stainless steel supports.
Outcome
Further design assistance was provided in supplying a bespoke anti-skate deterrent that took into account the requirement to fit onto the granite and timber seat pans. We further assisted the contractor overcoming site issues with delivery of the seating.
This significant public space provides a new focus in this part of Liverpool's 'Knowledge Quarter', upgrading a previously unused space and linking it to public spaces around the University of Liverpool Campus.