Wellington Place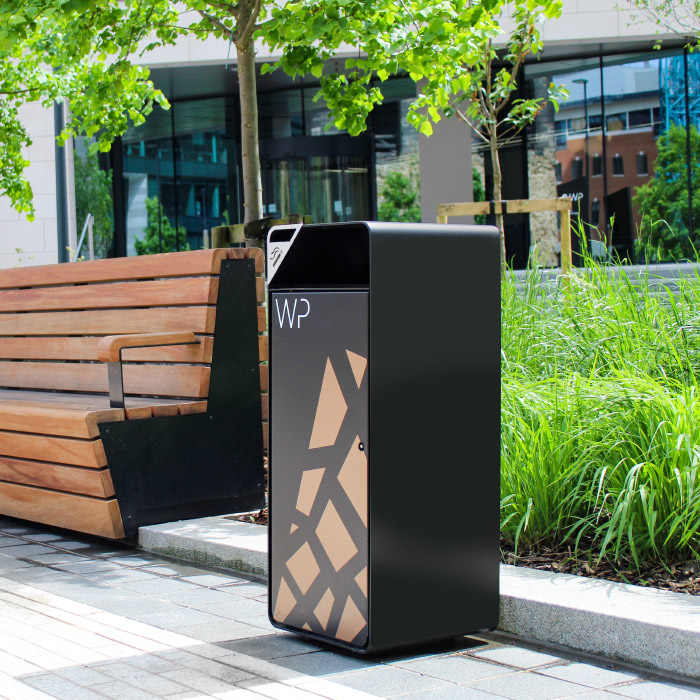 Featured Products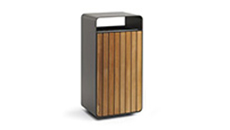 Wellington Place Project Details
Project Name: Wellington Place
Location: Leeds
Contractor: CBRE/ MEPC Ltd
Landscape Architect: Planit-ie
Completion Date: January 2022
Products: Box Litter Bin
Artform Urban Furniture supplies a customised version of one our most popular products, the Box litter bin to Wellington Place in Leeds city centre as finishing touches to complete a new phase in the popular and ever-expanding business area.
Wellington Place is a hub of state-of-the-art offices, independent restaurants, and exciting events with landscaped gardens steeped in history and Artform Urban have been supplying street furniture to this site for nearly 10 years.
This recently completed phase sees a new central courtyard space, following on from previous work at Wellington Place, complemented by a number of custom Box Litter Bins designed in partnership with Planit-ie.
The Box Litter Bin is a popular option from Artform due to its flexible design options. The main structure is manufactured from a robust 6mm thick sheet with various options for the door finish. From the most popular timber-clad versions to Steel rods, and solid or laser-cut steel plate. For Wellington Place, the solid steel door with integrated ashtray was chosen with the addition of customised decals that coordinate with the area's recognisable branding. The design is simple and robust making it perfect in a whole host of external spaces.
Soon to be opening its 11th and 12th buildings in Q1 of 2023, Wellington place is proving to be more than just a place to work - it's a community of innovative, energy-efficient, and purposefully designed spaces to bring out the best in people.
The addition of accessible Litter bins to Wellington Place encourages a clean and appealing space for this urban community.