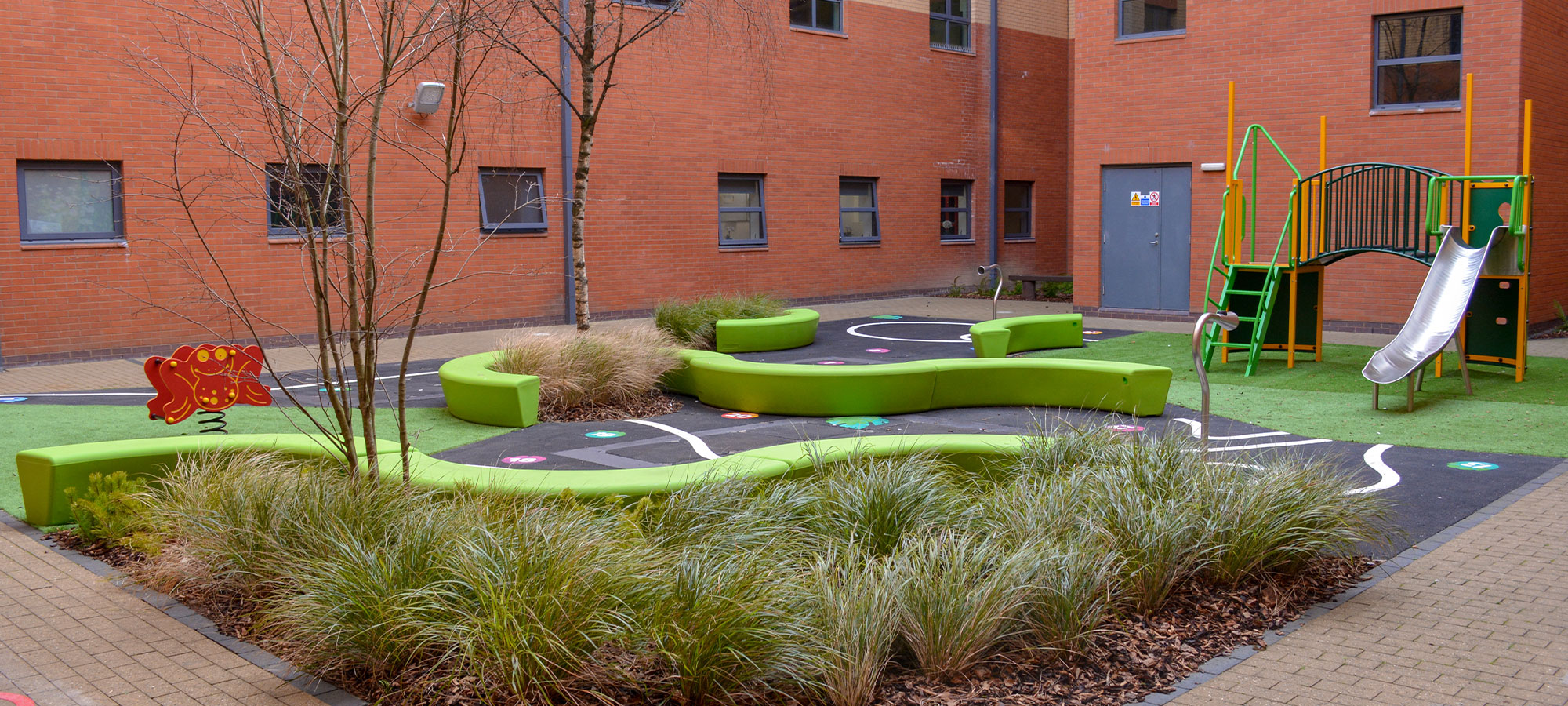 Wythenshawe Hospital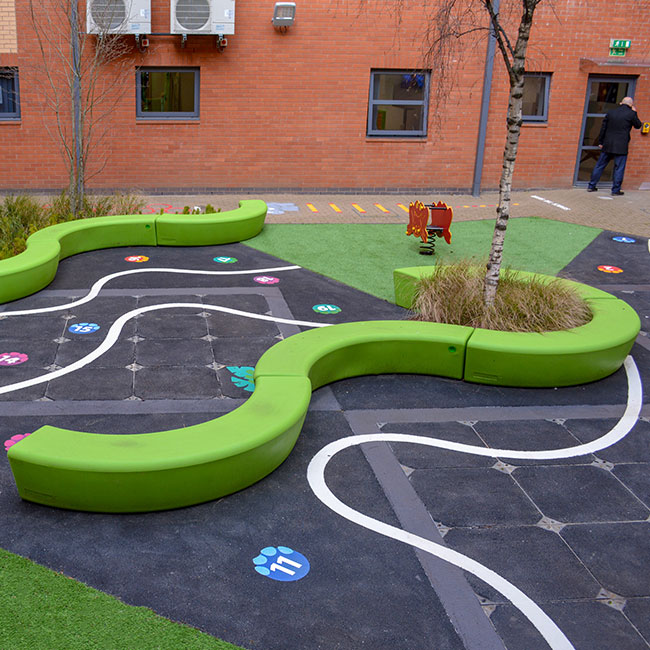 Featured Products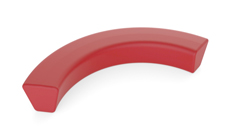 Wythenshawe Hospital Project Details
Project Name: Wythenshawe Hospital, Manchester
Client: South Manchester NHS Foundation Trust
Landscape Architect: Atkins Global Warrington
Contractor: Interserve Building Limited
Value: £7,103
Completion Date: June 2018
Products Used: Loop Arc Benches
Wythenshawe Hospital has implemented a 3-phase expansion project. The £17 million development will see the hospital double its available resources for patients, staff and visitors.
The second phase was focused on the expansion of the children's Emergency Department, with a new purpose built paediatric area, specifically designed to improve the treatment for patients up to 16 years of age.
Artform Urban were asked to provide colourful, free-standing seating for a courtyard space, adjacent to the paediatric area. The whole courtyard was renovated as part of the hospital second phase renovation.
The furniture could not be permanently fastened down in the area, due to underground utilities and services, therefore the Loop Arc Bench was offered as a lightweight seating solution that could be weighted down. The standard Loop Arcs can be filled with either water or sand, making them a permanent fixture within the courtyard.
Artform Urban worked closely with the client to provide a high level of technical support and information, ensuring that the products met their exacting standards. Fixing options and product weights were all important factors for the client to consider in their decision process.
Wythenshawe Hospital now has updated modern facilities to provide high level emergency care for children across the South Manchester area. The fully finished outdoor space for young patients will support the children in their rehabilitation and ongoing general wellbeing.
Architect at Atkins:
"The refurbished courtyard now offers an important external space for children at the hospital and has also proved an interesting visual feature for the wards on the upper floors which look on to the space. The courtyard is lit up at night and the vibrant colours, dynamic lines and planting provide a point of interest which contrasts with the clinical internal environment."