Ada Belfield Centre & Belper Library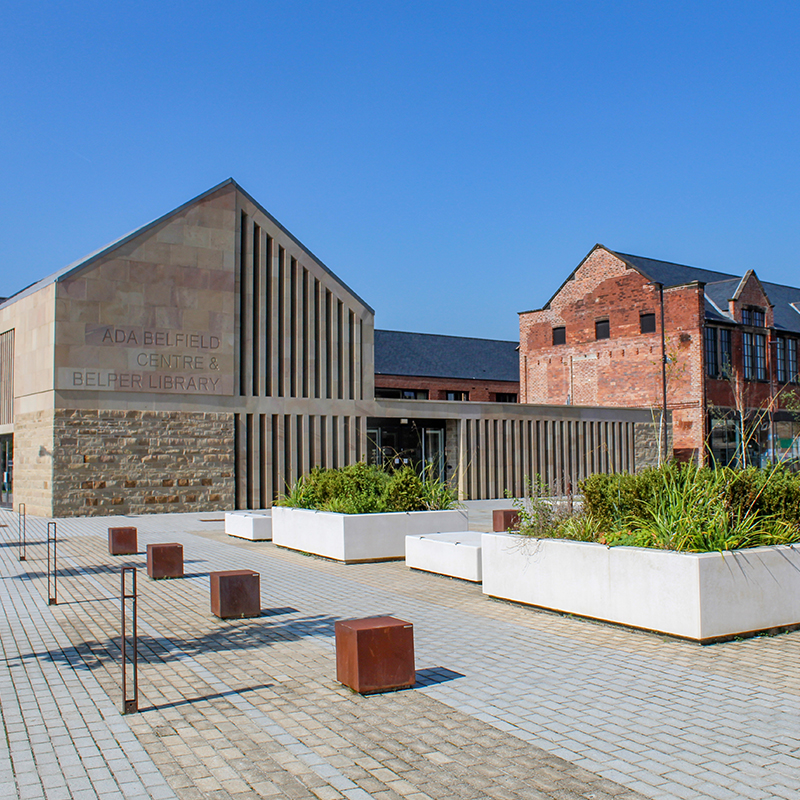 Featured Products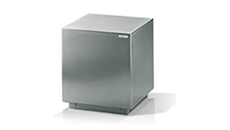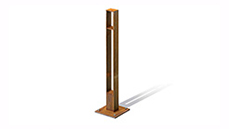 Ada Belfield Centre & Belper Library Project Details
Project Name: Ada Belfield Centre & Belper Library
Location: Belper, Derby
Client: Robertson Construction
Completion Date: March 2020
Products Used: Moka corten Bollard. Cube corten Bollard. Concrete Planters and Benches. Softwood Timber Bin Store. Heron Cycle Shelter. Sheffield S/S cycle stand.
Artform Urban Furniture was appointed by Robertson Construction to provide a complete range of street furniture elements including seating, planters, cycle parking, and bollards to the external space of a newly built Care Centre and Library in the historic market town of Belper. We offered extensive assistance throughout the project including attendance at design meetings looking at materiality, cost, and installation demands which changed a number of times throughout the project.
Although largely a new build, the existing façades of a former Thornton's Factory have been retained, refurbished, and carefully incorporated into the scheme maintaining considerations of the UNESCO World Heritage Site status of the area.
Artforms' premium selection of street furniture perpetuates the careful consideration for the site heritage as well as offering an inviting space for the public and residents of the home.
As well as providing space for socialising and natural splashes of colour with plants, the concrete seating and planters echo the light stone of the new section of the development.
The inclusion of Moka Bollards and Cubes in corten provides elegant seating and pedestrian safety whilst coordinating with the restored red-bricked factory façades. The Corten products were supplied with a unique seal coating that significantly reduces the risk of any leaching - ensuring the surrounding paving maintains its clean light colour.
The symmetry in the positioning and layout of these elements creates an inviting space leading to the building's entrance.
Finally, a shelter and a number of cycle stands have been provided to ensure people traveling to the space on bikes have secure parking spaces.
The new Ada Belfield Centre & Belper Library was previously an unused and derelict building, now it is a space to offer high-quality care that is connected to the local community. Events can now take place bringing residents and members of the public together by utilising the new external space as well as the Library, which also features a cafe.