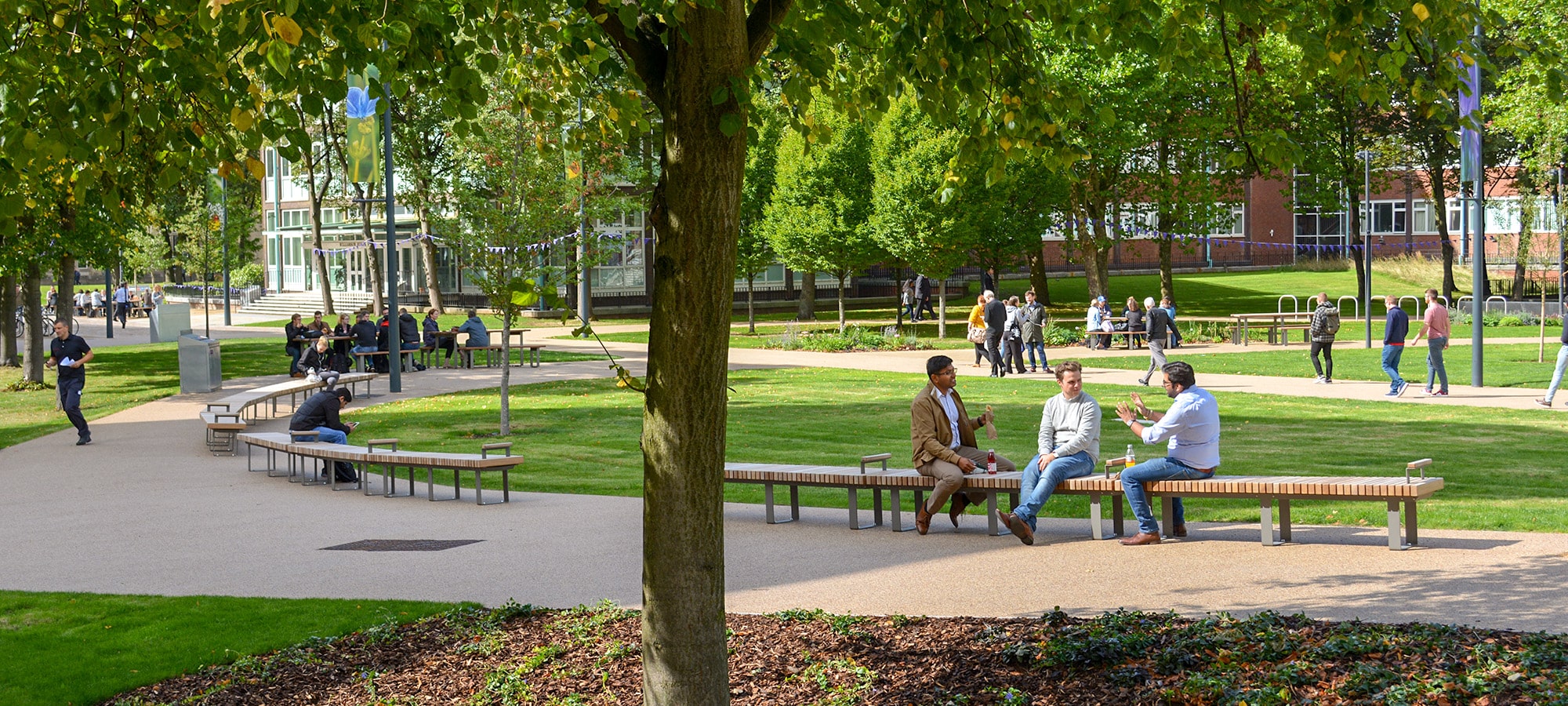 Brunswick Park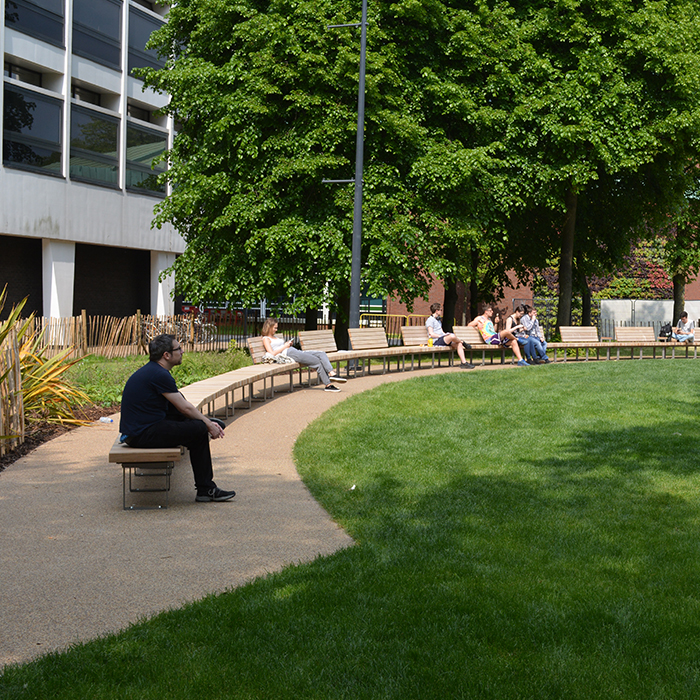 Featured Products
Brunswick Park Project Details
Project Name: Brunswick Park, University of Manchester
Client: Manchester University
Landscape Architect: Planit-ie, Altrincham
Value: £45,000
Completion Date: Jan 2018
Products Used: Cobra Benches included bespoke design
Located off Oxford Road, opposite the Whitworth Hall, Brunswick Park is the largest green space on the University of Manchester campus and includes seating areas, trees, shrubs and wildflower planting plus pedestrian/cycle paths. The parkland was created on the site of the former Brunswick Street to benefit staff, students, visitors and the local community, and is a central part of the University's Campus Masterplan vision for the future.
Artform Urban Furniture were contracted by Willmott Dixon to supply and install a large number of benches and seats, forming the key seating element at the heart campus.
The Cobra Bench, specified for this project by Planit IE was chosen due to its modular form and contemporary take on the traditional timber bench design. Artform were provided with an exacting specification for the bench construction, which included non-standard backrests & arm-rests and a 35 metre sweeping curve. In addition the FSC Iroko timber had to match all other elements that were being used elsewhere on the scheme.
In addition to providing space for meeting, relaxation and social gathering, the scheme created a central space for large-scale campus events, including student graduation. Its prime location also provides an impressive setting for the University's historic buildings along Oxford Road, including the Whitworth Hall and the Queen's Arch.
"The University is transforming the campus through its £1 billion Campus Masterplan and that includes a commitment to environmental sustainability by improving our green spaces and public realm. These proposals form a centrepiece of our vision and will create a heart of the University campus for staff, students, visitors and the local community to enjoy." - Diana Hampson, Director of Estates and Facilities at Manchester University