Elephant Park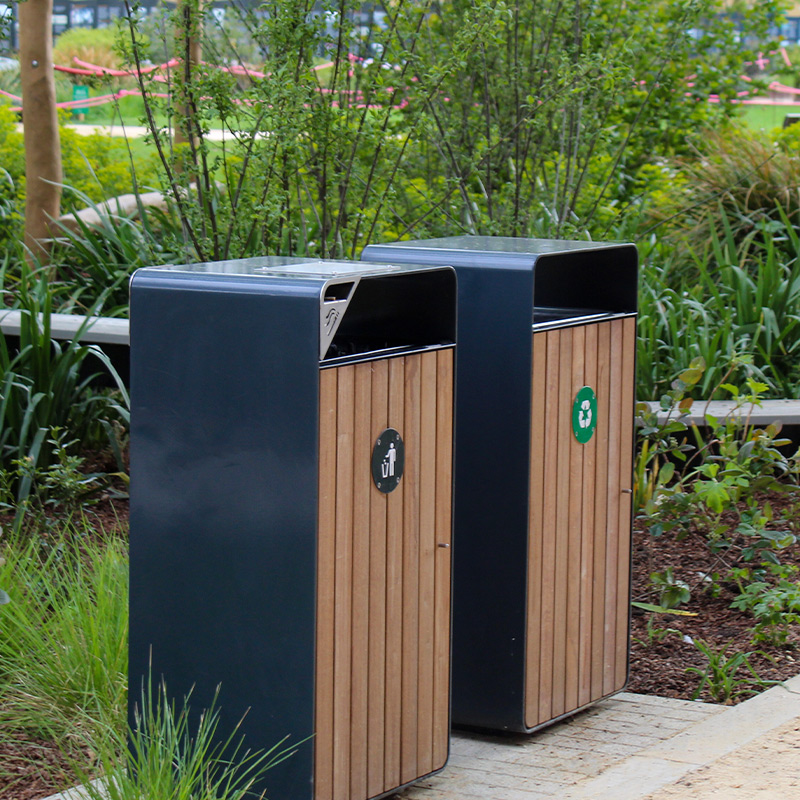 Featured Products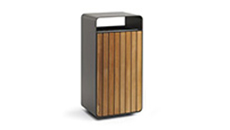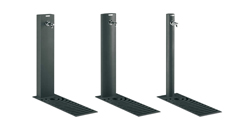 Elephant Park Project Details
Project Name: Elephant Park
Location: Elephant & Castle, London
Client: Lendlease
Landscape Architects: Gillespies
Value: £37,750
Completion Date: July 2021
Products Used: Box Wood litter bin, Fuente Drinking Fountain
Artform Urban Furniture were appointed by Lendlease and Gillespies to provide a number of waste / recycling units and a water fountain to a new public green space in the centre of Elephant and Castle.
The Box Litter Bin is a versatile and highly adaptable design that features a variety of finishes to complement a range of external spaces. After receiving a suite of options from our sales team , the client opted for a hardwood clad door option with powder coated steel frame. The combination of materials sit naturally within the new green space. The bins come complete with an anti-graffiti coating and bespoke designed designation plate to front of bins and bespoke stubber plate to top of general waste bins.
The Fuente fountains provide fresh drinking water, an environmentally friendly option for members of the public to fill up their water bottles and save on plastic waste.
Elephant and Castle is a central London neighbourhood that has a long and fascinating history dating back as long as the reign of the roman empire. In recent years, £4bn of public and private money has been invested into the area in a major regeneration project. Thousands of new homes are being built and the town centre is being revitalised with new shops, offices, restaurants and the largest new green space in London in 70 years.
Elephant Park is a spectacular 2 acre green oasis at the heart of the ground-breaking project - featuring a huge array of plant species, play areas, seating spaces, water features and the aim to be the UK's first climate positive development when completed in 2025.