Yoko Ono Lennon Centre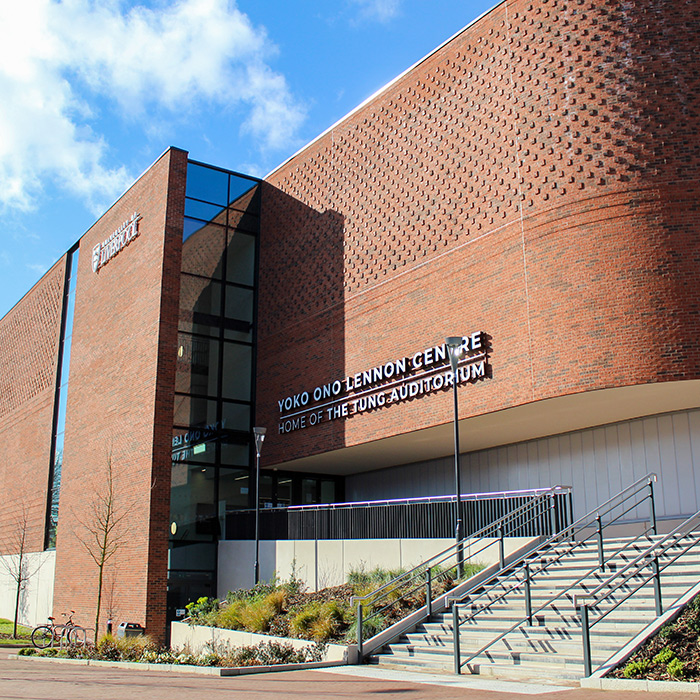 Featured Products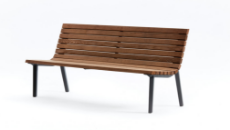 Yoko Ono Lennon Centre Project Details
Project Name: Yoko Ono Lennon Centre, University of Liverpool
Location: Liverpool
Contractor: H A Civils
Landscape Architects: Ellis Williams Architects
Completion Date: Spring 2022
Products Used: Generation 50 Seating
Artform Urban provide modern and stylish cantilever seating to a new Arts and Humanities facility, at the University of Liverpool.
The Yoko Ono Lennon Centre is a newly built teaching and performance building, named in honour of Yoko Ono Lennon, an Honorary Graduate of the University (Hon LLD 2001), campaign ambassador and long-standing philanthropic supporter. It houses the 400 seat Tung Auditorium with space for a 70 piece orchestra, as well as a state of the art 600 seat lecture theatre.
Architects and lead designers Ellis Williams worked alongside a number of acoustic and structural engineers in order to achieve optimum acoustic profile and capacity for the orchestra.
Artform Urban was appointed by HA Civils to provide seating elements for the landscaped exterior space of the building.
The Generation 50 Seat with cantilevered legs was specified for the project due to its minimal and contemporary design that includes a curved timber cladding that echoes that of the main entrance of the building. It is the first installation of Generation 50 in the UK.
The Generation 50 range was designed by Robert Chipman and offers a flexible ensemble of style and mounting options.
Available with four different cast aluminium powder-coated leg fixing options, a range of armrests and a number of timber options including ipe, jarrah, and thermally modified ash. Providing a perfect addition to complete a range of urban landscapes.
The Yoko Ono Lennon Centre will develop a programme of new public-facing cultural highlights including concerts, lectures as well as other events in the University calendar, and will be the new home to the Music Department's popular Lunchtime Concert Series.
Yoko Ono Lennon said:
"It gives me great pleasure to know that this centre will serve as a new opportunity for countless future artists and musicians to communicate their work with the local audience in Liverpool, and the world beyond. I can't wait to see what exciting new work is on its way." (source)