Shining a light on enhanced public spaces
Posted on 06/11/2023

Every year, the arrival of Autumn reminds us of the importance of lighting in outdoor spaces, particularly when the weather is relatively mild and pleasant enough for many people to want to continue enjoying the great outdoors, despite the dark nights closing in. Having the correct lighting design and specification in an outdoor space will deliver a whole host of benefits which combine to boost its appeal and – potentially – value.
Firstly, effective lighting is absolutely key to security and safety. According to the College of Policing's analysis based on five studies, for every 100 crimes reported in the UK, an average of 38 fewer crimes were observed in areas with improved street lighting versus those which are poorly lit. The reasons for this are varied, but it substantiates the perception that well-lit spaces are safer for us to use.
Linked to this, equipping a public outdoor space with high-quality lighting can also help to tackle anti-social behaviour. The potential to encounter the perpetrators of anti-social behaviour is known to discourage people from using particular outdoor spaces, so lighting can be an effective tool to design out this nuisance and attract more people to public areas after sunset.
The benefits of enhanced lighting in outdoor spaces are not only about safety and security, however. There are practical benefits from a wayfinding perspective, as the better-lit the space, the easier it is for users to find their way around and avoid hazards.
And with the range of contemporary design options available from Artform Urban Furniture, lighting can be central to delivering optimum aesthetics and a pleasant ambiance. It is an approach that is not focused on simply turning the night into day but providing effective, appropriate, and beautiful lighting that delivers a superb visual experience.
Elevating the style of outdoor spaces
Many people will probably take lighting for granted when using outdoor spaces, which is understandable if the lighting's purpose is simply to illuminate the area, so it is functional during the hours of darkness. But what about thinking outside the box and considering how contemporary lighting can contribute to the space's overall design vision and aesthetic appeal?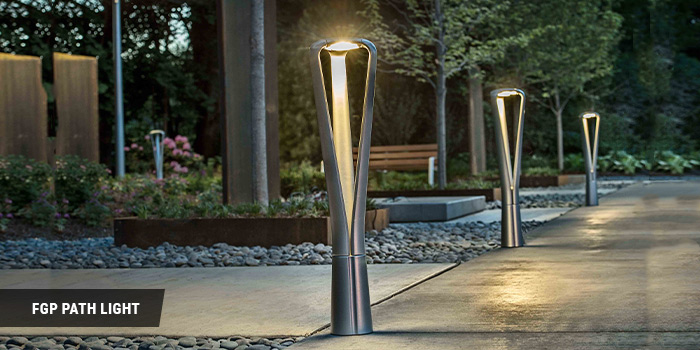 Within the Artform Urban Lighting range are numerous stylish products suitable for modern developments and inspirational public realm designs. Products such as the FGP range of pedestrian lights provide a contemporary twist on the traditional lamp post and path lights
There are also a number of very original designs such as the Torres collection which provide superior visibility through a distinctive look, without compromising long-term durability with wall-mounted lights, area lighting and path-lighting bollards based on a strong design ethos.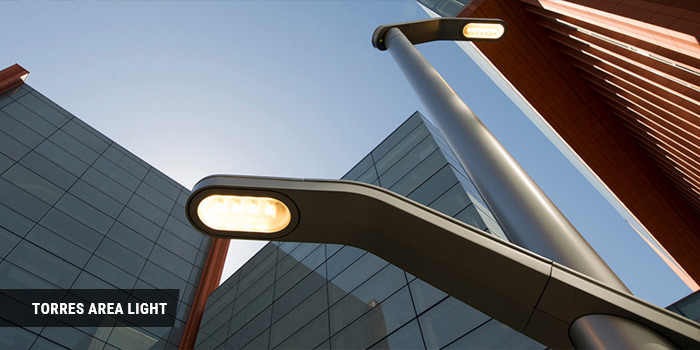 Visually unique lighting features
Innovation in lighting design is not just about evolving existing forms – it is also about developing new ways to provide light. This is evident in the incorporation of a solar lighting feature in the Artform Urban Plateau Picnic Table to create the Plateau Point Sun, and Sunstone, a solar-powered LED lighting system housed in a square stone shape. This is designed to be installed into the ground or walls with no requirement for power cables or maintenance.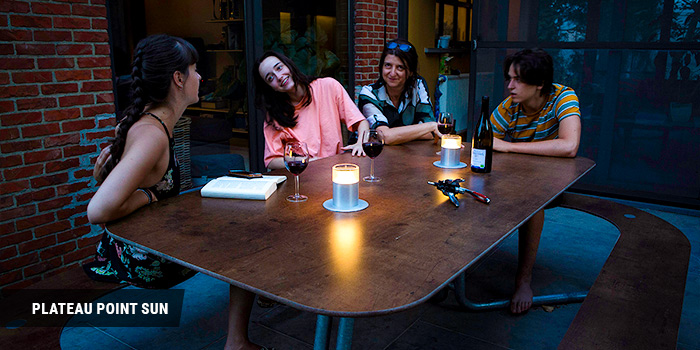 More dramatic urban lighting comes in the form of Artform Urban's illuminated street furniture – the Loop Light and Hop Op 500 Light. These rotationally moulded polyurethane seating elements feature internal LED lighting that illuminates a stunning, vibrant colour in the darkness. Both products can be incorporated into any public space to provide stylish daytime seating that is transformed into an eye-catching feature after dark with several colours available.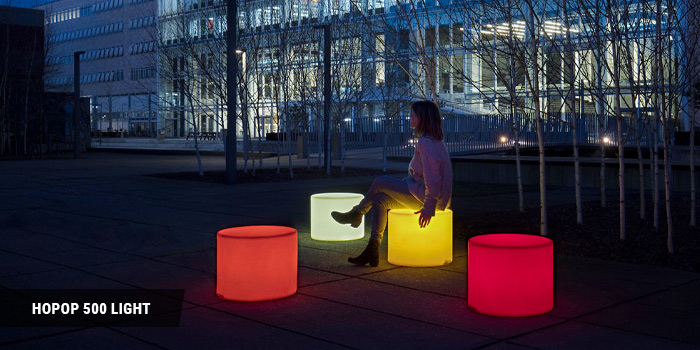 Stunning lighting with ecological advantages
Lighting options in the Artform Urban range are designed and engineered specifically with the environment in mind. This means that LEDs are at the core of products to minimise energy consumption and offer the longest lifespan and maintenance cycles.
The development of 100% solar-powered lighting, such as Sunstone ground or wall-mounted lights, can be used to maximise the use of renewable energy without compromising their effectiveness.
Environmental considerations around the type of LEDs integrated into outdoor lighting, however, should not be limited to energy use. The light that many LEDs offer at the blue end of the spectrum that is so important to provide effective bright illumination must be balanced with warmer light temperatures so that it does not interfere with the circadian rhythm of humans and disrupt wildlife.
Unlocking lighting's creative potential
The vast creative scope that the Artform Urban Furniture lighting range offers means any type of project can benefit, whether it is a new project or refurbishing an existing site.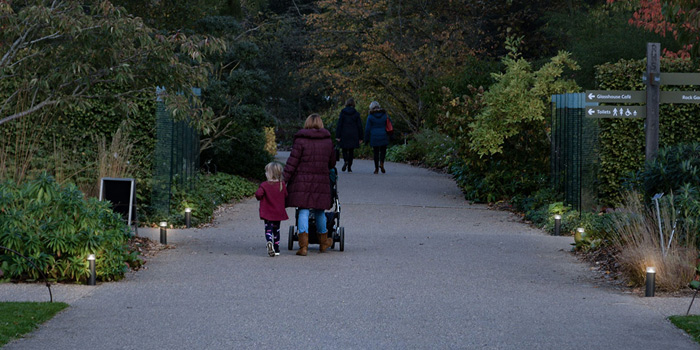 In one project, a range of solar-powered Artform Urban lighting elements were provided to assist with the maintenance and upkeep of one of the UK's most famous gardens. The Royal Horticultural Society (RHS) garden at Wisley in Surrey needed additional lighting in prominent parts of the gardens to assist with wayfinding when dark, but this had to be provided in a way that would not be too disruptive to the sensitive site.
Traditional outdoor lighting with permanent wiring was considered an expensive option and there was also a desire to avoid having to dig trenches for the wiring because of the potential for damage to rare species of plants.
In this project, the solution was to use Artform Urban's Sunstone and Point Sun Bollards, both of which require no wiring and only minimal labour when installing. And no plants were damaged during the installation of this eco-friendly lighting.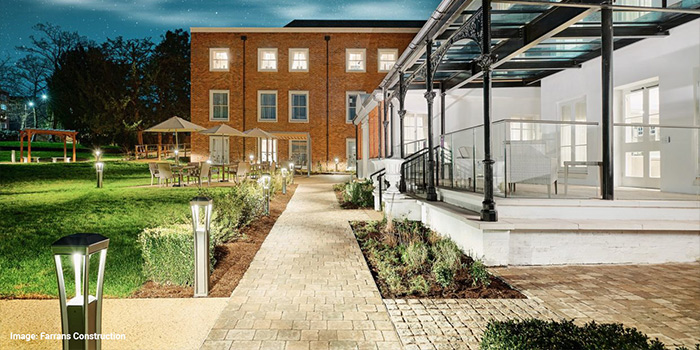 A very different brief was met by Artform Urban at a high-end care home in northwest London. Here, Signature Care Homes wanted their newly refurbished Hendon Hall site to feature external lighting with a timeless design that would perpetuate throughout the building grounds, including its accessible terraces, green spaces, and paths.
It was important that the lighting contributed to a relaxing and secluded environment for residents to enjoy, which is why Artform Urban's Ashbery lighting range ticked all boxes. Ashbery path lights were placed along the leafy garden's winding paths, complemented by wall-mounted versions and tall pole-mounted pedestrian light units which lined the entrance.
Find out more about Artform Urban Furniture's outdoor lighting solutions.
---
Artform Urban Furniture | Adlington Business Park | London Road | Adlington | Cheshire | SK10 4NL
Tel: 0800 542 8118 | Int: +44 (0)1625 877554 | enquiries@artformurban.co.uk