Artform Urban, celebrating 10 years of unique design-led furniture.
Posted on 01/02/2023

The aim over the last 10 years and for the next 10 years has been simple - to create inspiring and functional outdoor spaces that enhance and contribute to our everyday lives.
Artform Urban are part of the Bailey Street Furniture Group and together they 'believe that investing in well-designed outdoor spaces is vitally important to the health and well-being of society and plays a key role in the pursuit to build a better world'
Initially known as the Bailey Artform, Artform Urban Furniture was created to work in conjunction with its global partners, Landscape Forms, Metalco, out-sider and Jangir Maddadi Design Bureau, to offer design-led street furniture to architects and specifiers in a seemingly standard market.
We celebrate the successful collaboration of Artform and its partners
By utilising leading-edge technology and partnering successfully with world-class designers, Artform Urban create integrated external furniture collections that address emerging trends and needs within landscape design.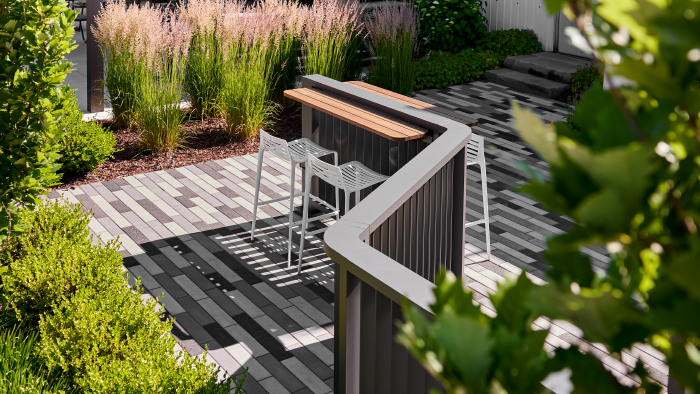 Landscape Forms are the USA's leading manufacturer of high-quality, design-led street furniture, with an annual turnover of 120 million dollars, over 300 employees and an outstanding reputation for high-quality materials and service.
As the industry leader in integrated collections of architectural street furniture and advanced LED lighting, Landscape Forms are perfectly in tune with the Artform Urban Furniture design philosophy.
Their design credentials are hugely impressive too. Collaborations with BMW Group Designworks USA, Robert A. M. Stern, frog Design (designers of the original Apple Mac) and internationally renowned designers like Kipp Stewart and Margaret McCurry. They constantly seek to address both form and function in unique and intelligent ways.
Industry-leading materiality options and innovative design solutions 
The Metalco range of street furniture is available exclusively in the UK from Artform Urban Furniture. This comprehensive range of high-quality street furniture is manufactured in a variety of materials and styles. They are specialists with corten steel and also use stainless steel, galvanised & powder coated steel, ultra-high-performance concrete and FSC timber. Metalco is renowned for its quality, innovation and collaborations with some of Europe's leading designers, including Antonio Citterio and Toan Nguyen. Metalco, has redefined the concept of street and outdoor furniture, winning numerous awards from major associations for design.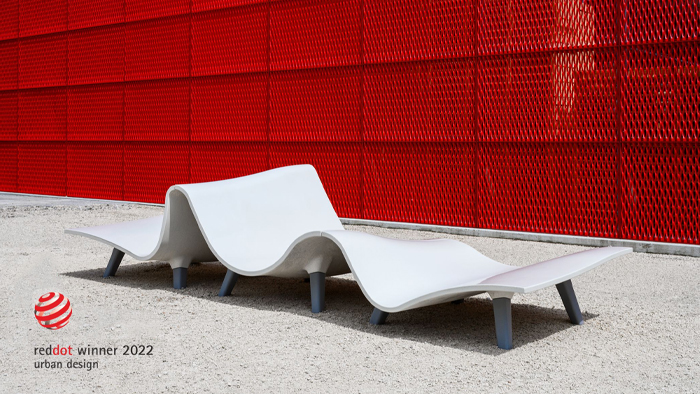 Sustainability is important here at Artform Urban, Metalco shows impressive care for the environment too, choosing timber from certified forests that are managed fairly and responsibly, using recyclable components and taking energy for manufacture directly from its own photovoltaic system installed on the roof of its carbon neutral factory.
Artform Urban collaborates with out-sider, who are based in Copenhagen synonymous with outstanding design and sustainability. They offer unique and colourful street furniture products. They have a clear design philosophy which is to create multifunctional products for all ages.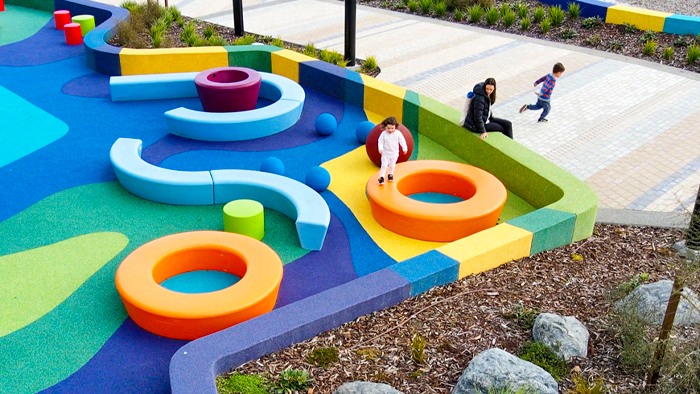 Always taking a progressive approach to designing urban furnishings, and whether dealing with new forms, new materials, new uses or new methods of technological integration, out-sider work with designers and architects to create innovative and ground-breaking new products.
Our Approach, Our Work
Artform Urban Furniture not only has access to world-leading brands in street furniture design, but we importantly offer a full in-house design service through our Artform Bespoke Solutions team.
With full Solid Work and AutoCAD design tools, two UK-based fabrication plants and a full assembly unit at our UK head office, plus a knowledgeable and experienced team, Artform Urban pride themselves on an ability to create any bespoke street furniture and public realm elements to any exacting requirements and specification.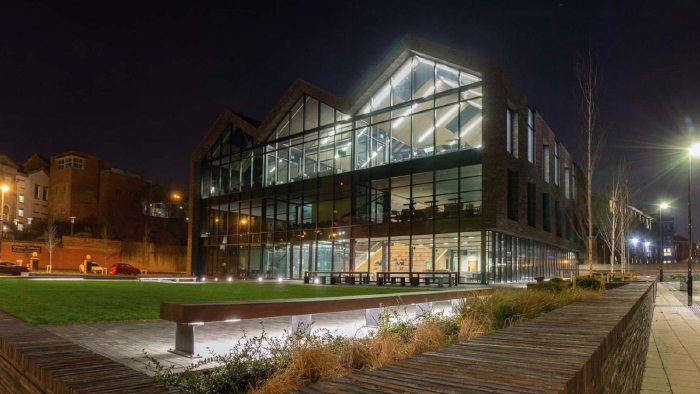 It may be a simple adaptation to an existing product range or a completely one-off scheme from a simple concept idea. Using our vast industry experience and years of working with architects and designers throughout the UK, we engage at all levels and provide a fully consultative and collaborative approach to the outdoor environment, with full consideration of aesthetics, performance, and importantly budget.
Artform's success stems from its truly global approach to design. 
Ian Stevenson, Architectural Project Manager talks about his personal highlights of the last decade and the continuing importance of connecting with suppliers globally;
"During the 10 years of working with Artform, I have managed to visit all of our main suppliers, with the desire to get a greater understanding of each and every design ethos. To observe their operational capabilities. The highlights have always been the architectural factory visits to Metalco in Italy. Whenever possible we take a group of key clients to the factory to experience our production methods and see our specialisations. Obviously, the wonderful food and company is a pull.... just don't mention the Grappa!"
Our products are future-proof!
All at Artform are excited about the future and are looking forward to seeing how the company will grow over the next decade. Looking back over the last ten and some of the amazing projects Artform have been involved with, we must mention the stunning development at Wood Wharf, Canary Wharf, London.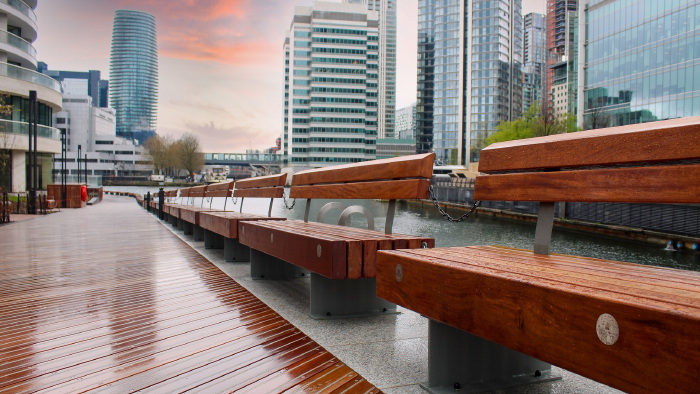 Artform Urban Furniture supplied a range of bespoke Cumaru seating to Harbour Quay Gardens as a finishing touch to complete an extensive phase of the project. This recent phase seamlessly connects to Artform's previous work at Wood Wharf opening up the waterside space with Cumaru benches and seats running in an impressive line alongside the edge of the docks.
Artform Urban Furniture are also proud to have been involved in many of the new urban neighbourhoods that have sprung up in the city of Manchester over recent years.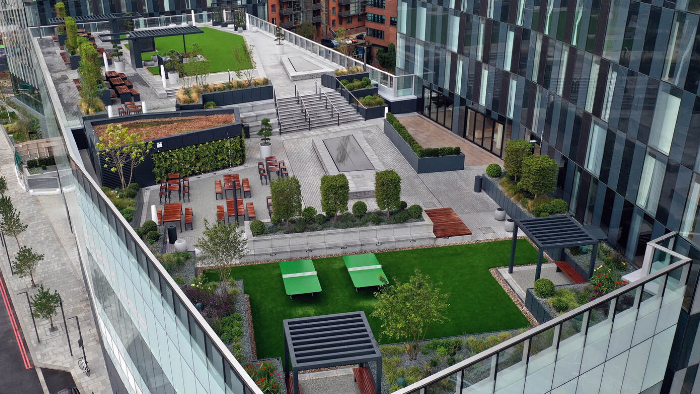 Working in collaboration with developers Renaker to create aspirational and attractive city centre developments such as Deansgate Square, Castle wharf, Crown Street and Anaconda Cut that have transformed the city centre skyline.
As we push on into 2023, Artform Urban Furniture will deliver some of its largest projects to date, such as phase 2 of the Colwyn Bay Waterfront Project, which sees coastal defence upgrades along with extensive landscaping upgrades to provide a new and inviting waterfront with enhanced flood deterrents. This second phase will be a continuation of previous work on the seafront from Artform Urban.
For more information about Artform Urban Furniture's diverse product range, global partnerships and aspirational projects visit https://www.artformurban.co.uk/
---
Artform Urban Furniture | Adlington Business Park | London Road | Adlington | Cheshire | SK10 4NL
Tel: 0800 542 8118 | Int: +44 (0)1625 877554 | enquiries@artformurban.co.uk